Residential
Home Restaurants/Commercial New/ Paintings for Sale Book Illustration
Faux & Aura Stone Countertops Casinos Children's Rooms Graphics Resume
Victorian Ceiling Canvas Mural, before the install.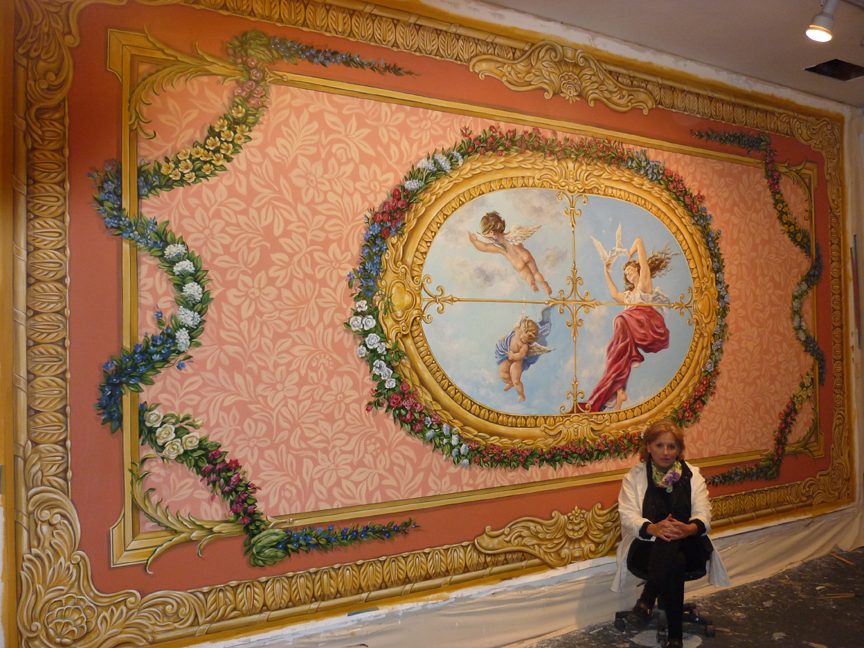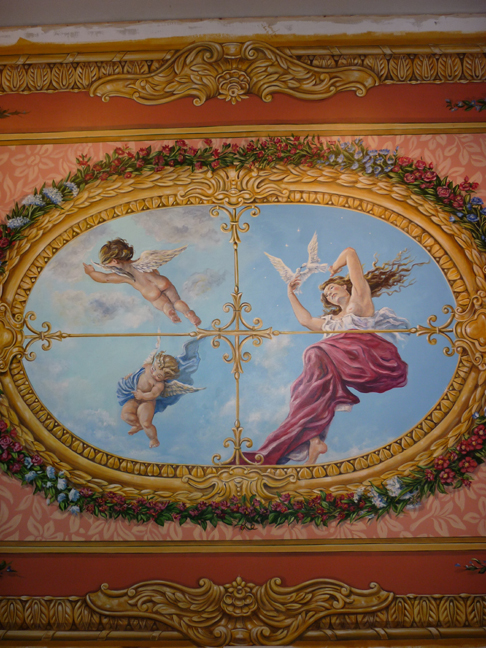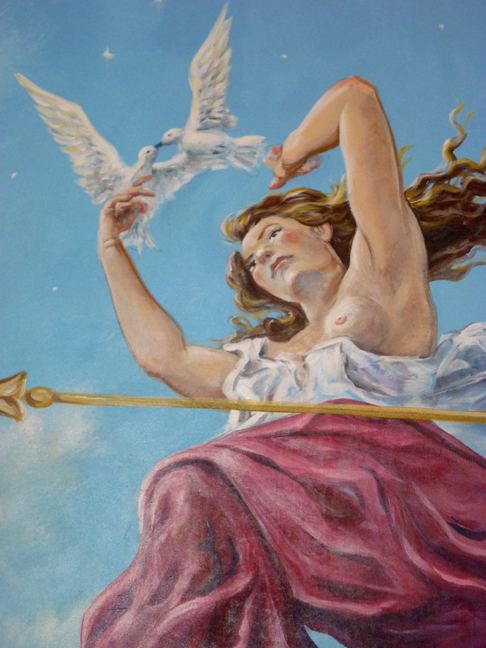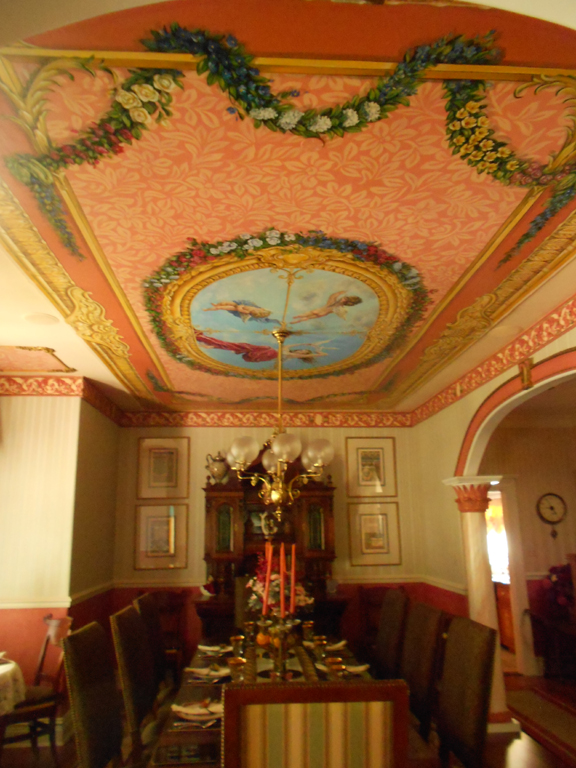 Ceiling Canvas Murals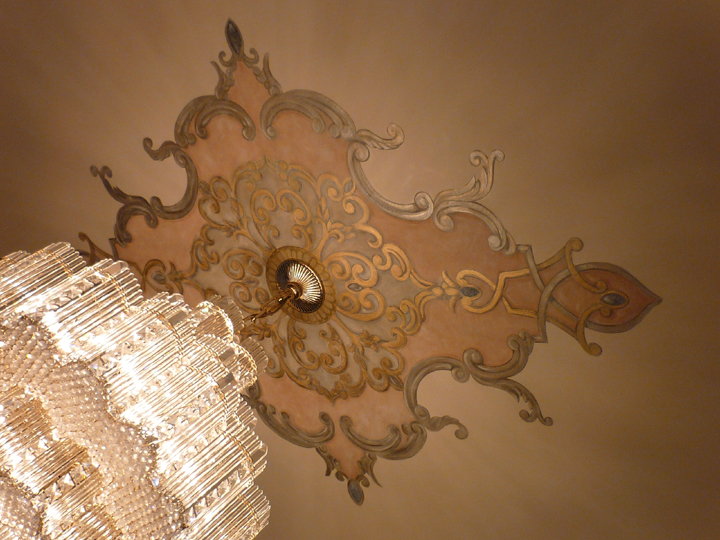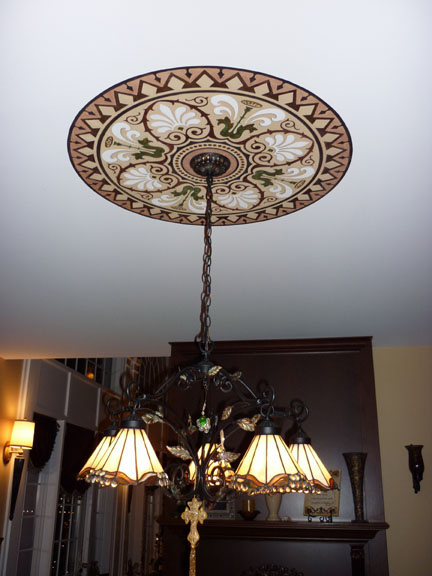 HGTV's "Spice Up My Kitchen"
#1.
Hand painted on Fire Treated Canvas and installed for the TV shows 2009 season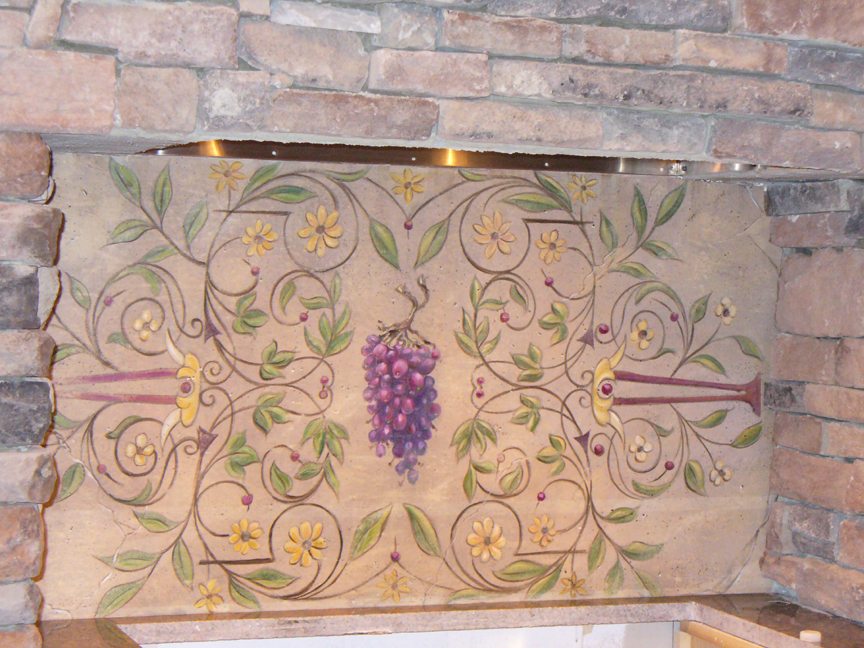 #2.
Hand painted on site for the TV shows new season coming this Spring 2009.
The owners loved trees so I painted a wood column to look like a birch tree and
added branches . They actually have an albino squirrel living in their woods.
The Woodpecker is a real sculpture.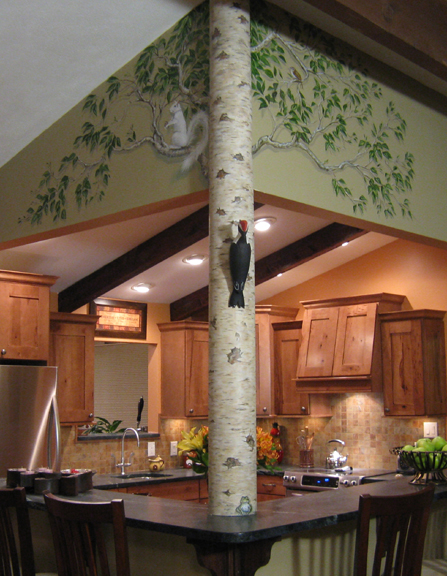 #3.
True Venetian Plaster with a Custom Stencil Overlay and Underlay, then Waxed and Glazed to age it even more
Hand Painted Venetian Plaster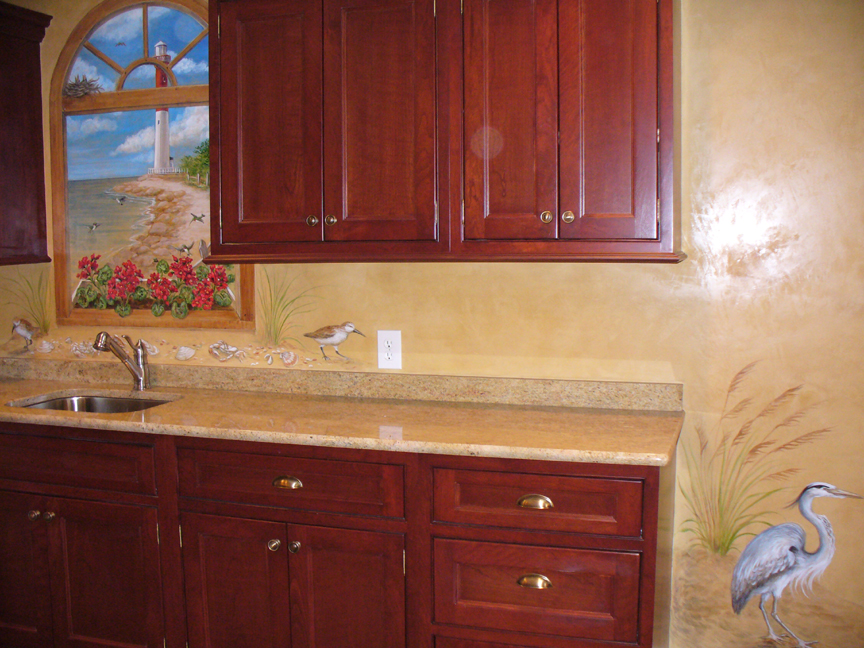 The window was created off site. Pre cut wood panel, was Venetian plastered then hand painted and installed, to keep the texture consistent.
The shells, birds and grasses were painted onsite before polishing the plaster.
Babbling Birches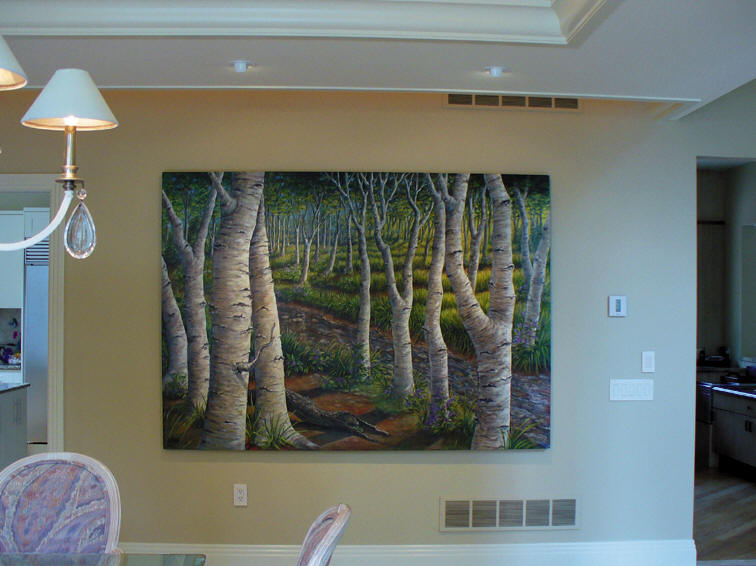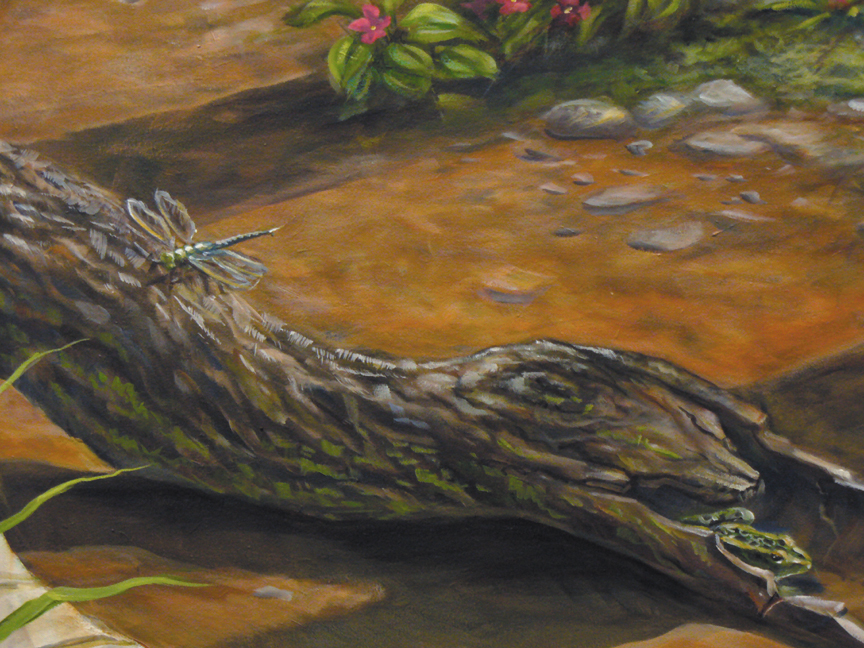 Detail
Oil painting , canvas wrapped on 2" deep artist stretcher frames.
T's Tropical Patio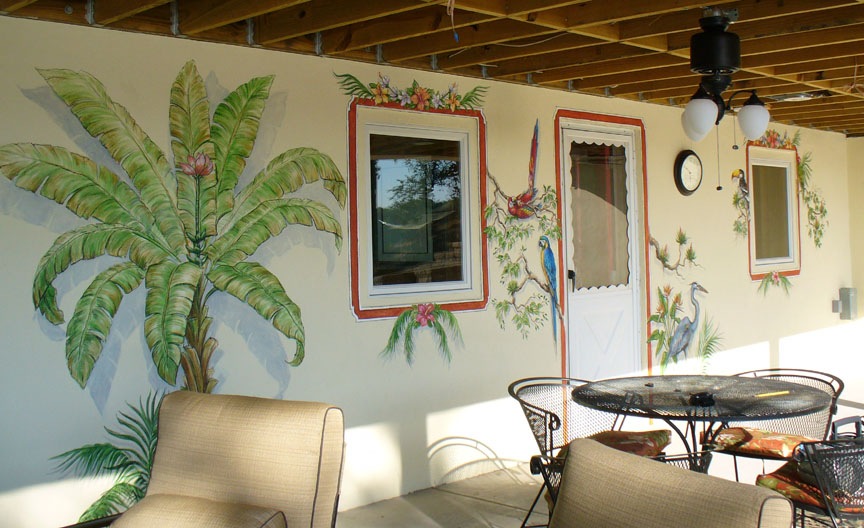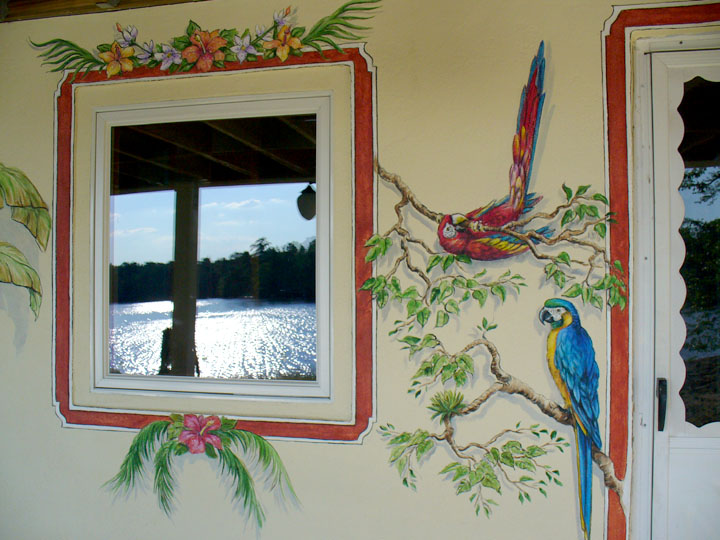 All On-Site Hand Painting
Canvas House Portrait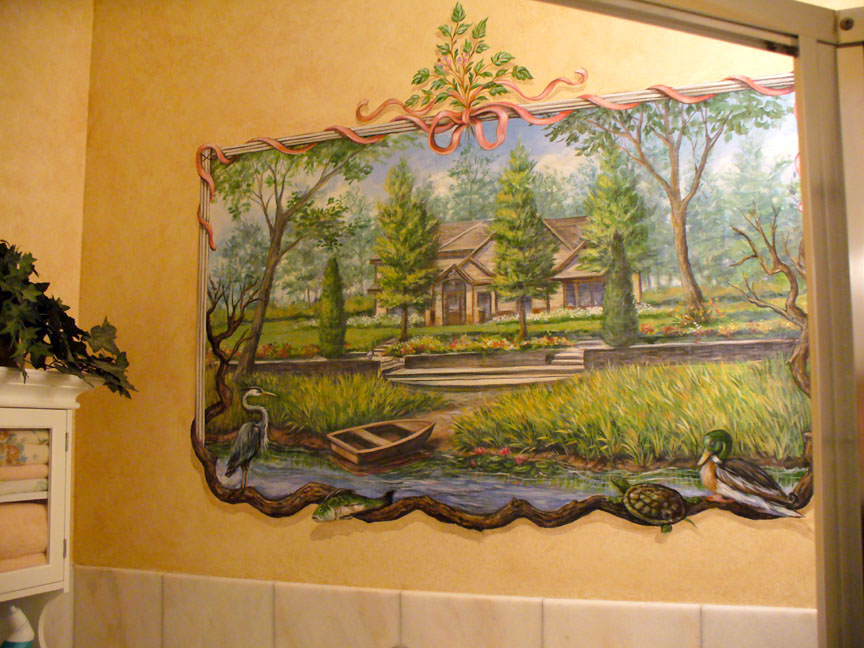 Hand Painted Cabinets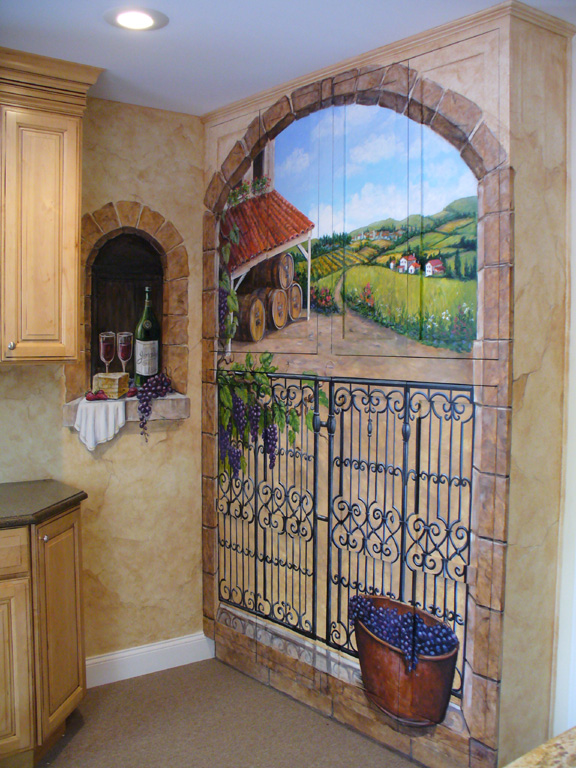 Faux Stone & Wood Grain Beam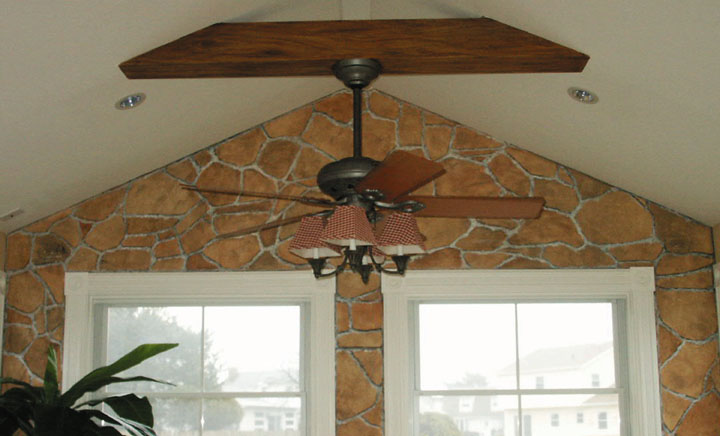 Faux Window & Stone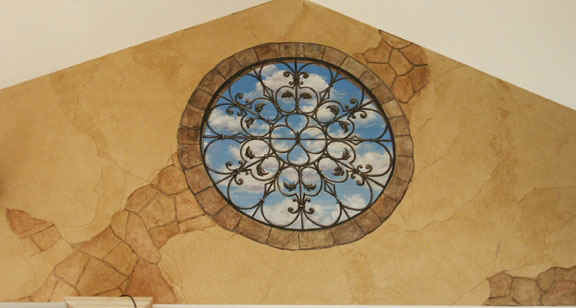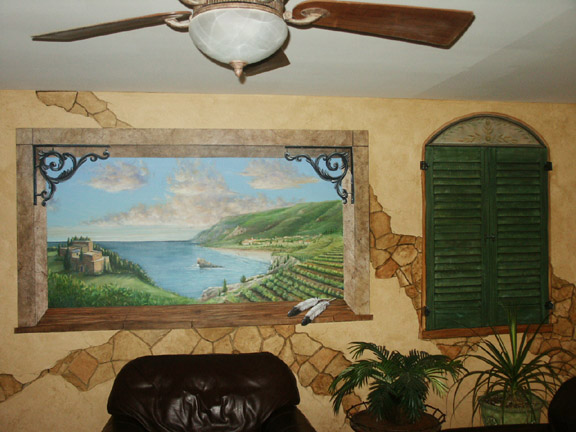 The Window and Shutters were painted on canvas, then installed.
The Faux and Stone, were painted onsite.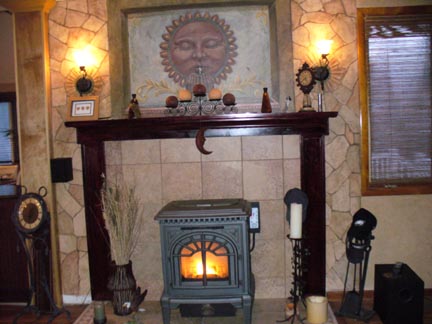 Exercise Room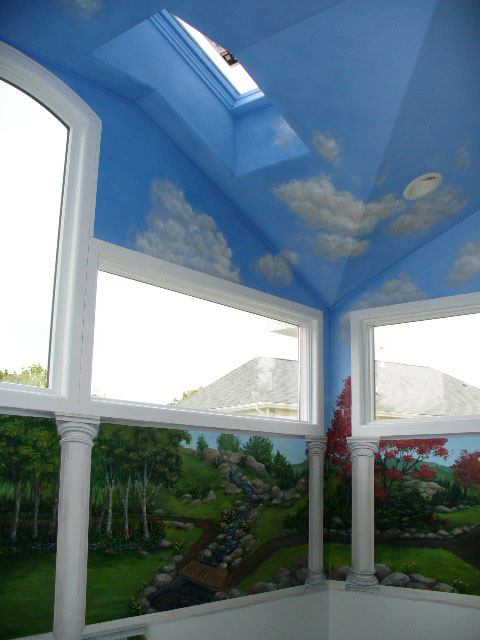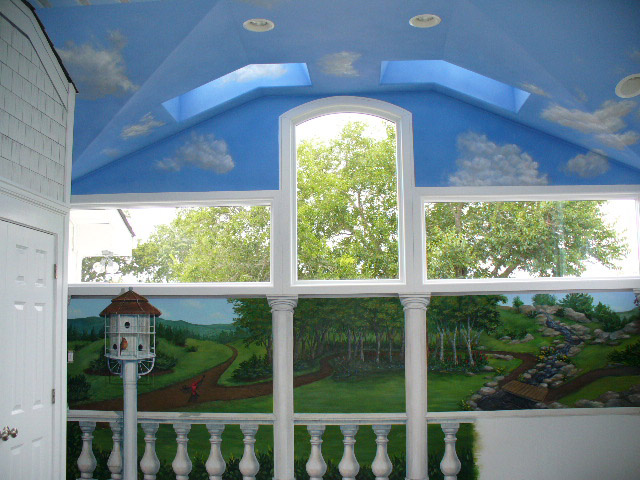 please notice the line up of the trees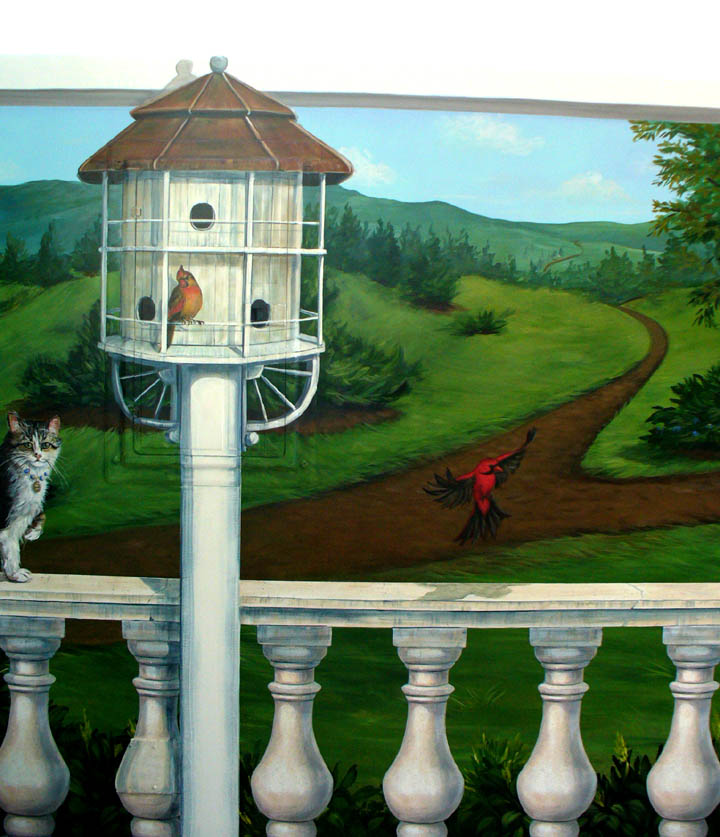 I am showing you a close up, because the birdhouse hides an electrical panel
The right bottom hole is where you open it.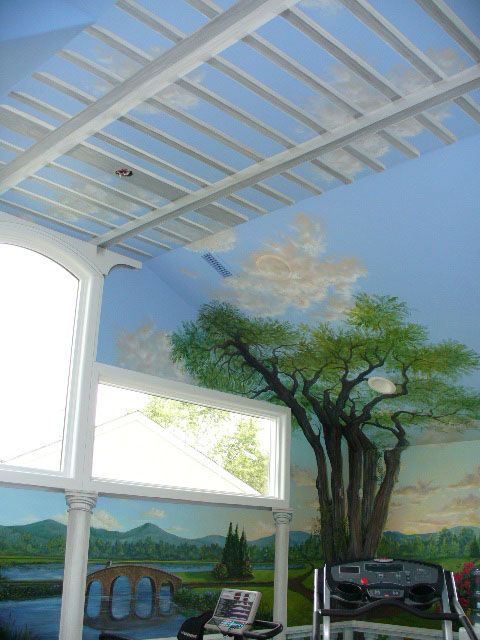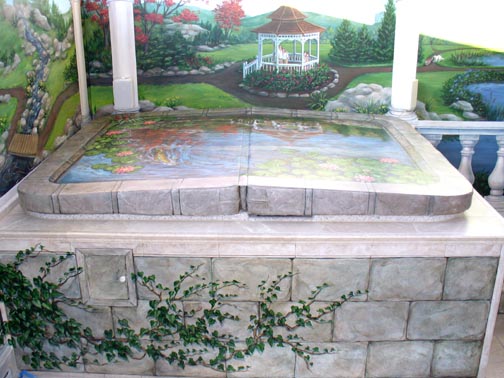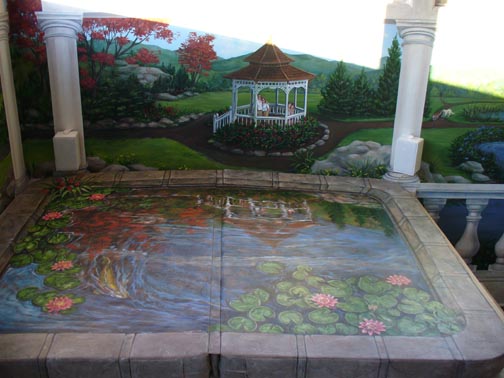 Hand Painted hot tub cover to reflect the mural. This was painted onsite.
Party Painting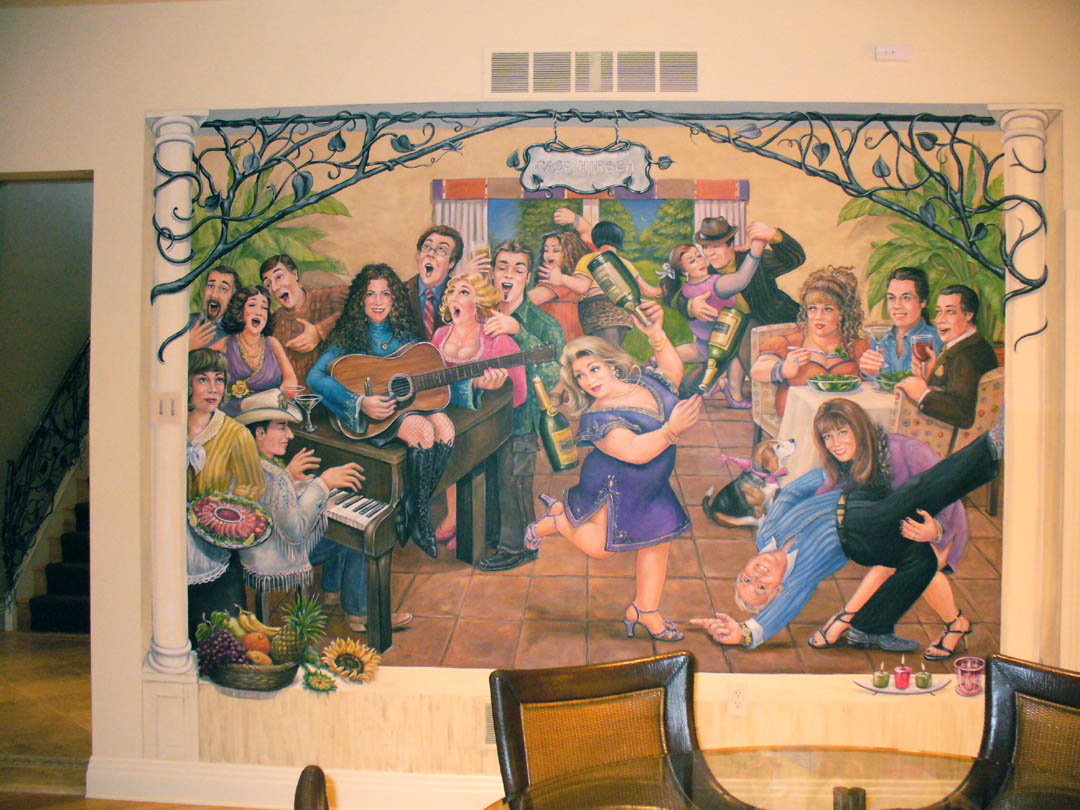 Installed
This was an interesting project. the Owners wanted a really fun painting with portraits of themselves, there daughter and dog in it. There are many details that you can not see in the photos, like favorite watches and shoes.
Also, they have the most beautiful staircase, made with custom wrought iron work. If you look close to the 2nd photo, you can see it in the background. I duplicated it in my painting, to bring the two rooms together.
Vacations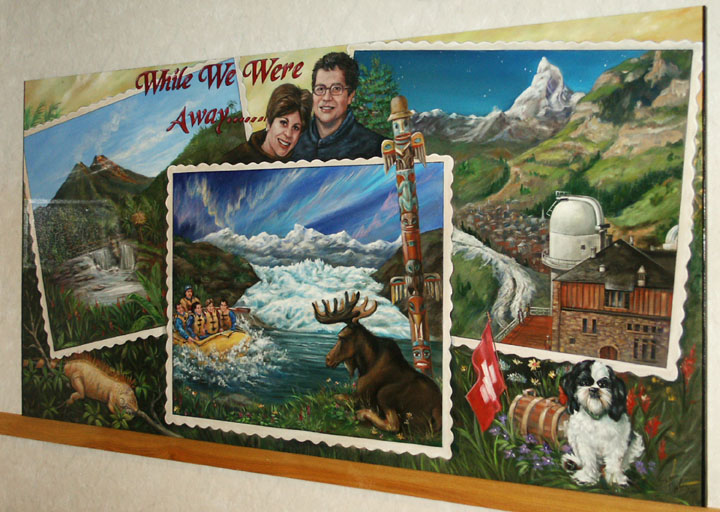 4' x 7' painted on MDO board
Another really different project, clients wanted show where they have been on vacation
Abstract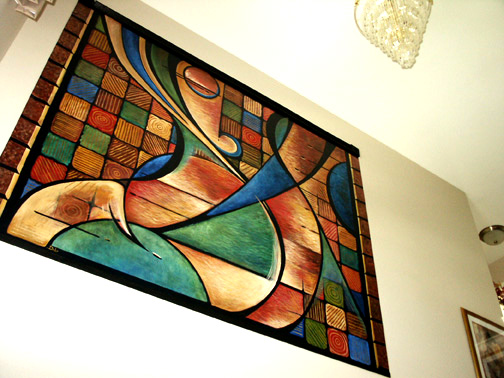 10'x10' Abstract on canvas and Hung
Outside Art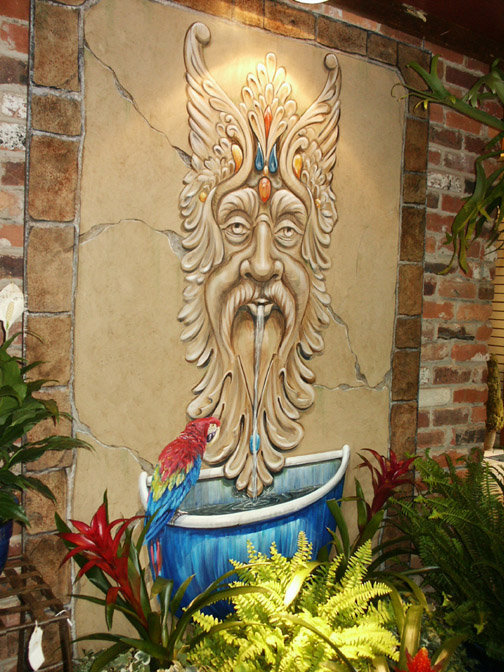 Painted on MDO Board for outside installation
Please click on images for closer look

Faux Painted Fireplace, used to be white
Angel on Balcony

Size: 8' x 9' : Canvas painting installed and fauxed
Hand Painted Wall Hanging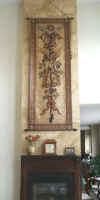 3' x 10'
Pool House

9' x 9'
Tuscany Wall Hanging

7' x 4'
Jungle Theme:
Room Dimensions: 13' x 18'
Main Mural including full Ceiling Mural plus Faux Finishing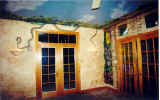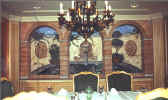 Dining Room: 5'h x 10'w
Kitchen Tuscany Scene: 6'w x 8'h

Bathroom, canvas and onsite ceiling

Japanese Warrior Wall Hanging: 4'w x 7'h

Ocean View Window: 2'w x 3'h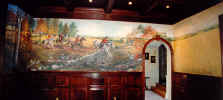 Fox Chase