Faux Finishes & Countertops
Home Restaurants/Commercial New/ Paintings for Sale Residential
Book Illustration Casinos Children's Rooms Graphics Resume
Painted Cabinet
Before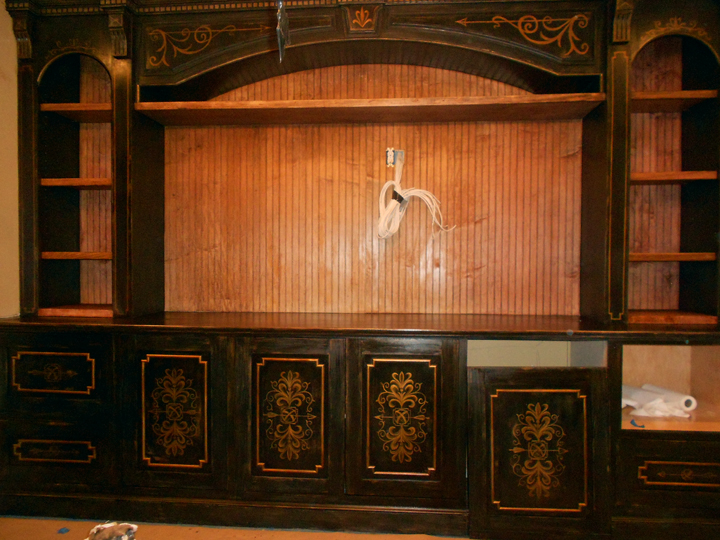 After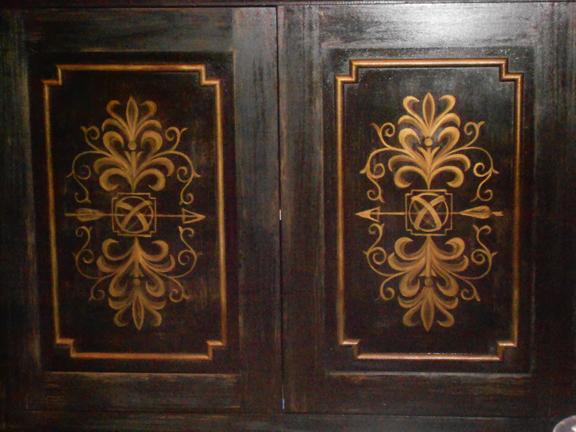 Custom Hand Painted and Aged Entertainment Center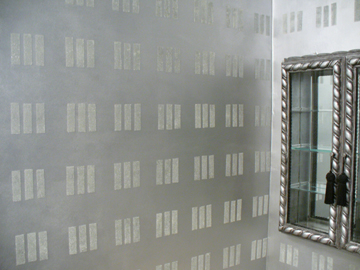 Silver Paint and Tiny Glass Beads adhered to double sided tape.
Also a silver and black, fauxed cabinet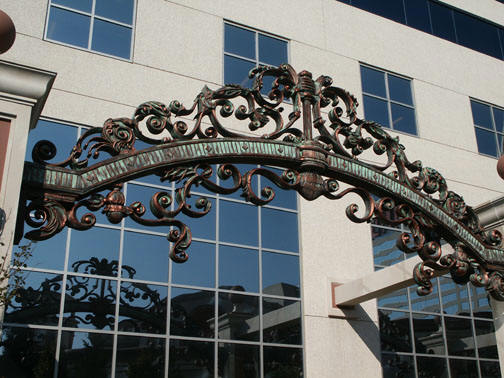 This structure is made of a casted foam and steel product designed to withstand outdoor elements
It was painted to look like weathered copper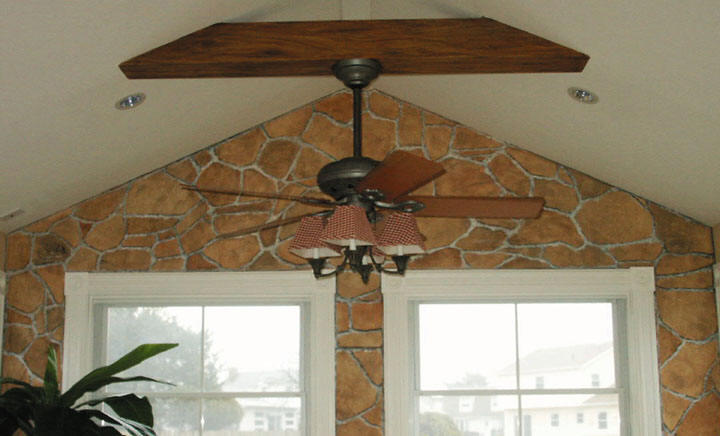 Painted stone wall and painted wood beam. All are really made of sheet rock.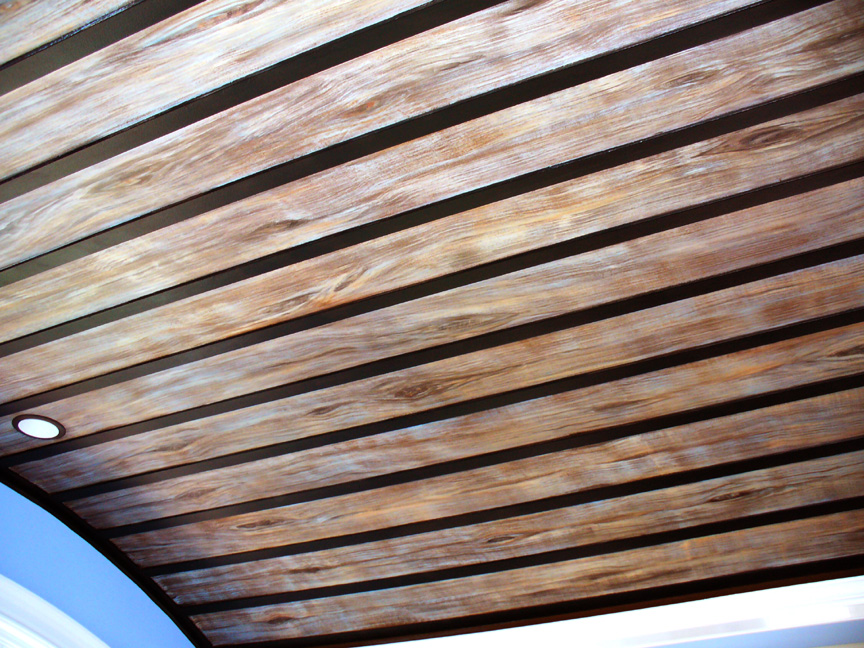 Barrel ceiling in a dining room made of painted sheet rock to look like weathered wood.
This was difficult to photograph, but it is the centerpiece of the room.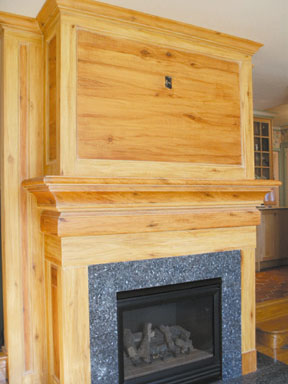 The original color, was painted white.
All wood is hand painted, then white washed to match other furniture in the room.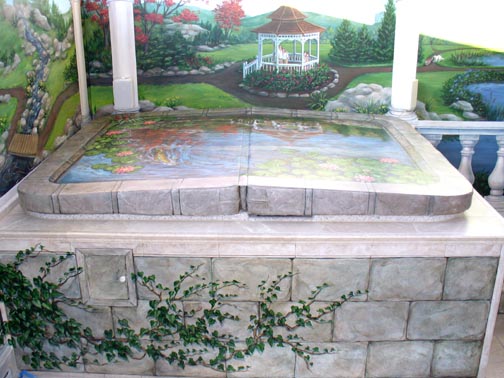 Fauxed stone and ivy onto sheet rocked hot tub base.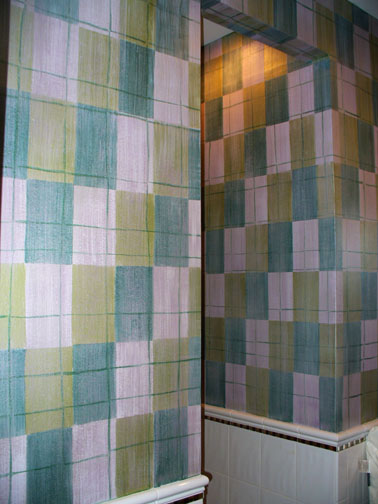 This is a hand painted copy of an original wallpaper.
All colors are metallic and shimmer in the light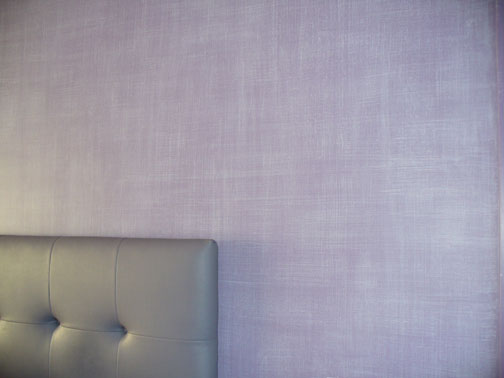 Very soft linen weave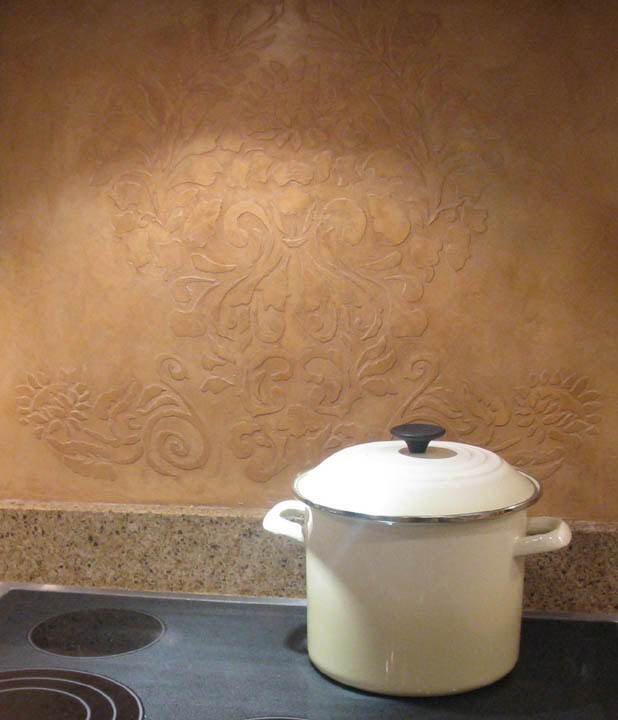 Venetian Plaster kitchen backsplash with a custom stenciled overlay.
The design sits on top and has dimension.

This a new and unique countertop system that can be applied
to an surface, onsite without any smell and any reconstruction.
Very durable and heat resistant
Custom colored to suit any decor / Controlled Veining
Kitchens Bathrooms Furniture
Please call for a demonstration / This is a product that needs to be seen in person
Sue Daly: 609-641-5330/ Studio 609-214-3063- Cell