Children's Rooms
Home Restaurants/Commercial New/Paintings for Sale Residential
Book Illustrations Faux Casinos Graphics Resume
"Tree of Life"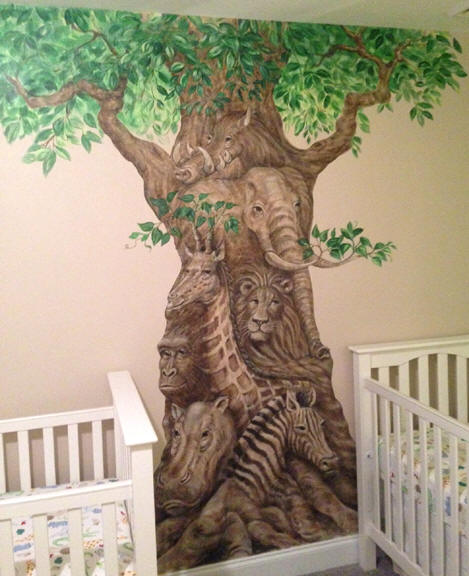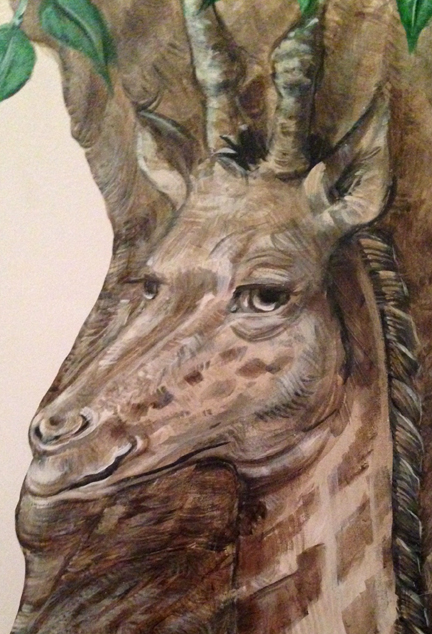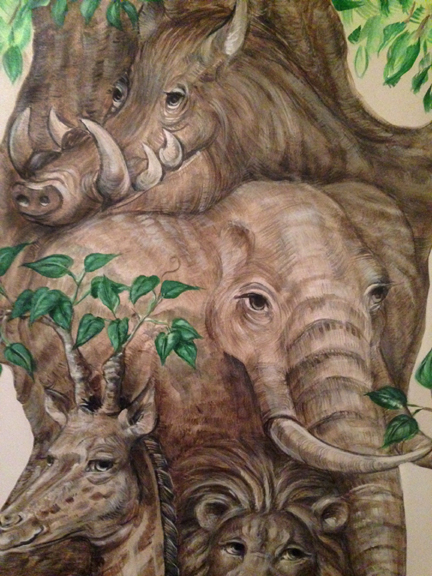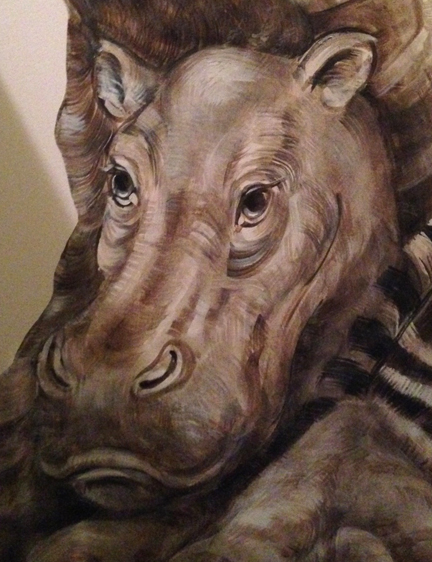 Painted on canvas , die cut, then installed.
Cabin Cubby Under Stairs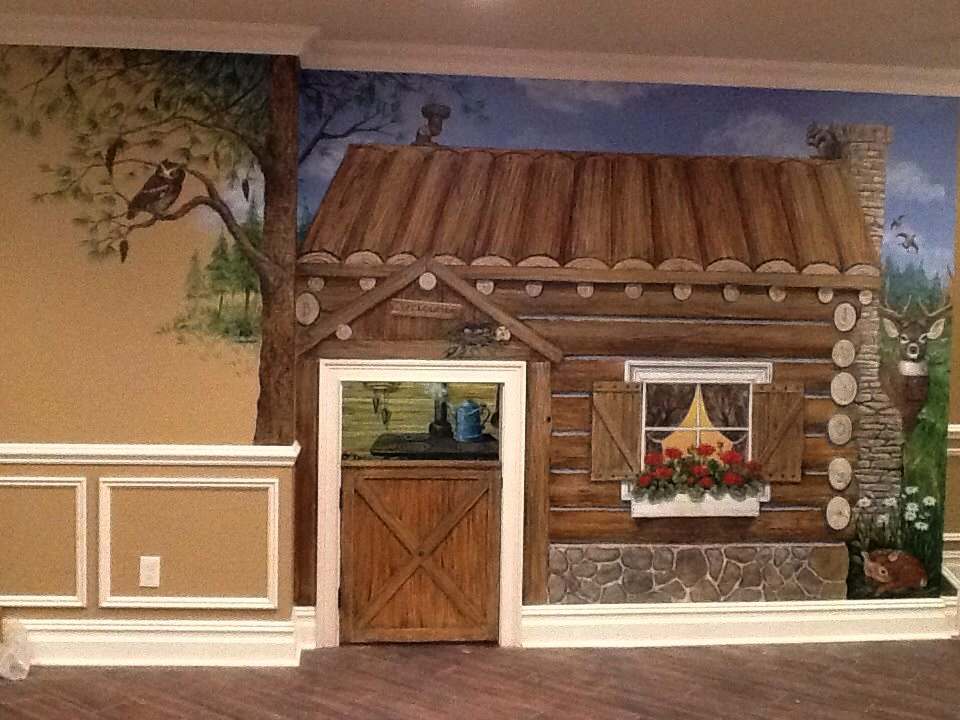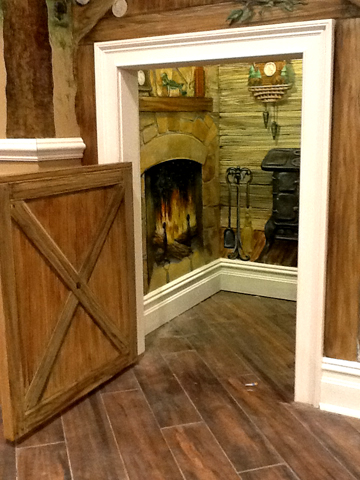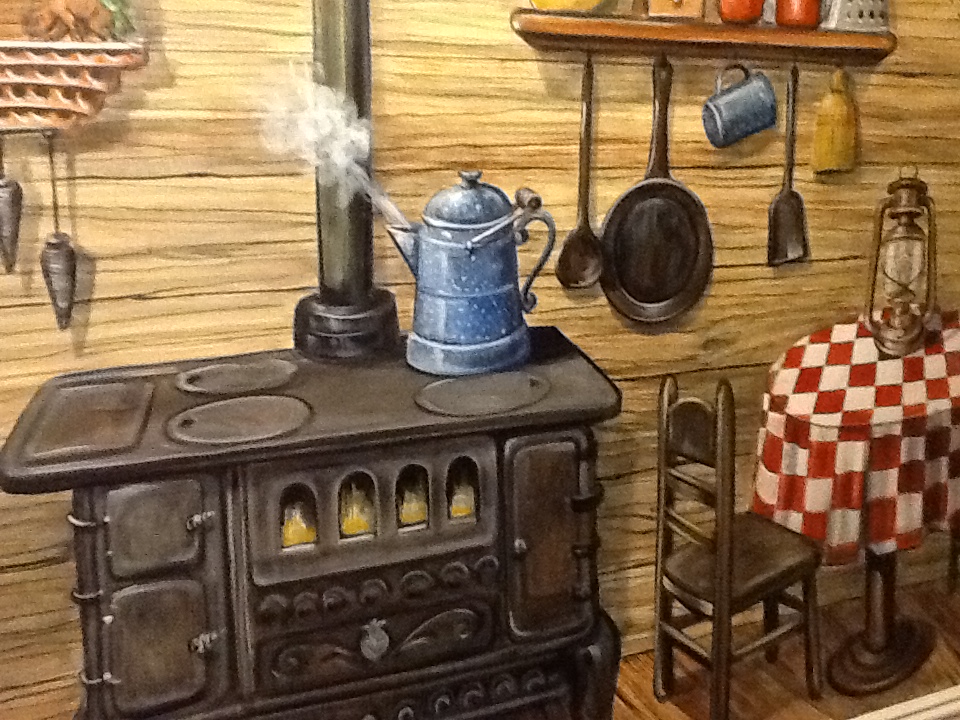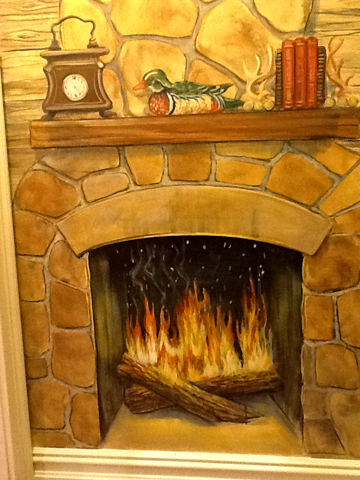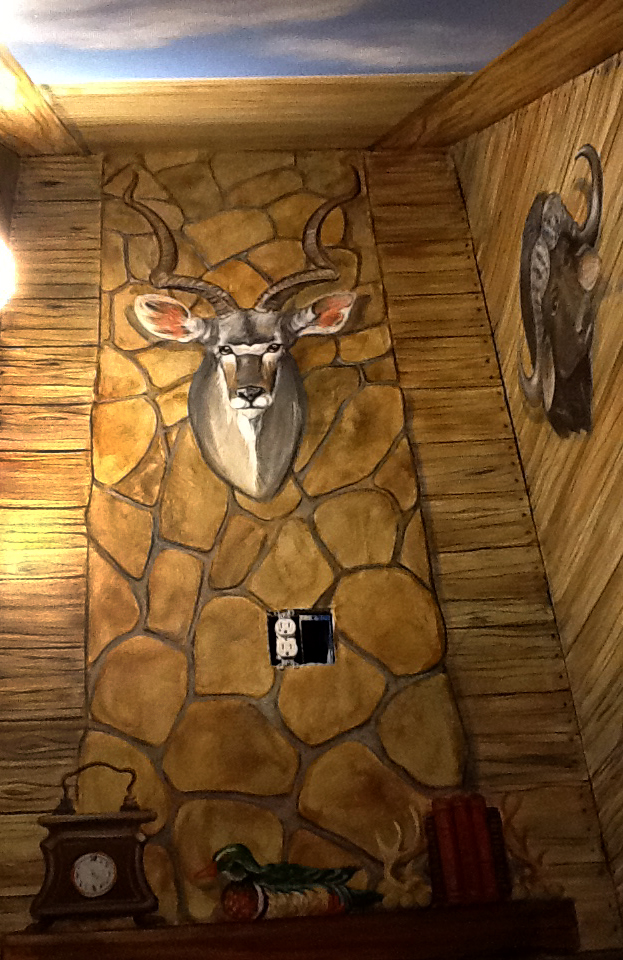 Painted onsite, in a cubby under a stairwell.
The Big "D"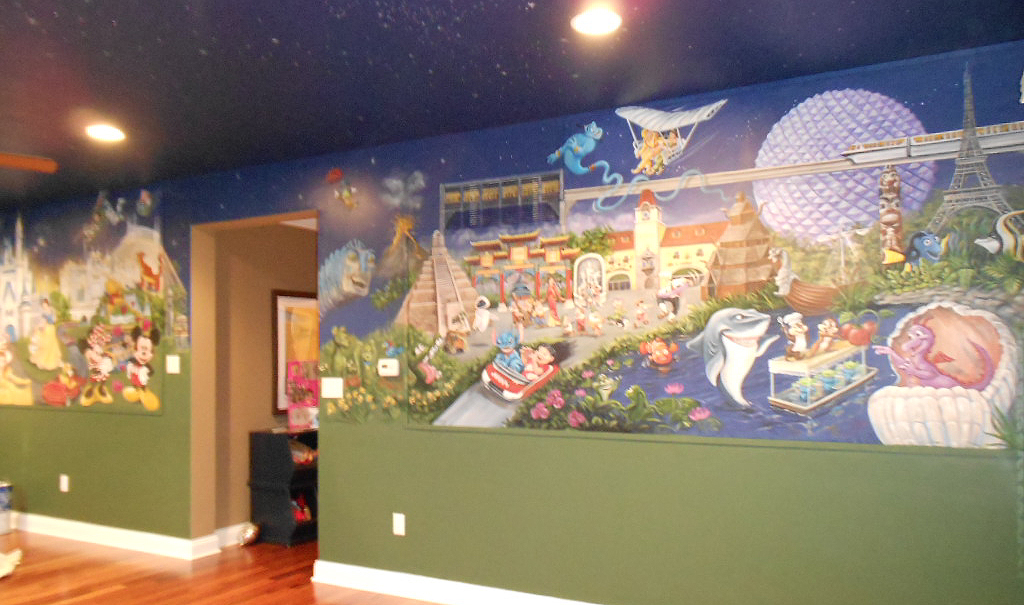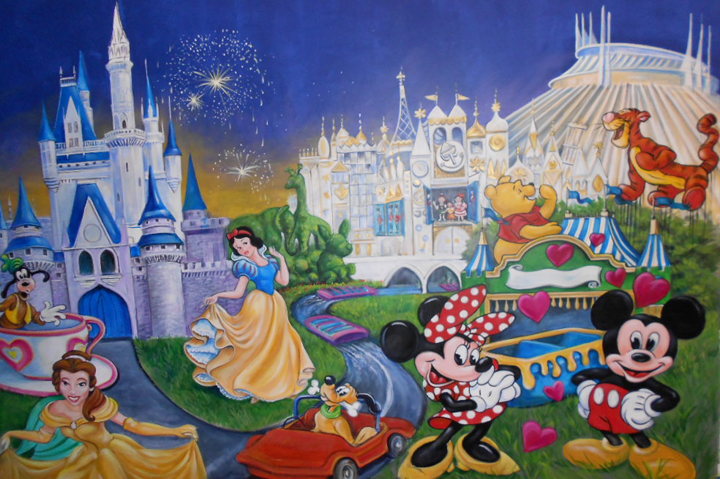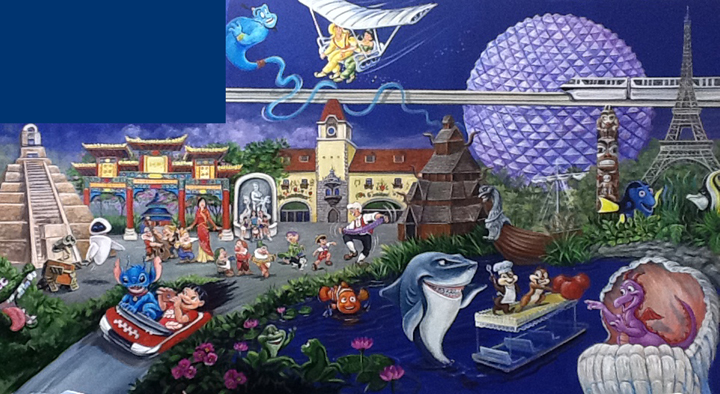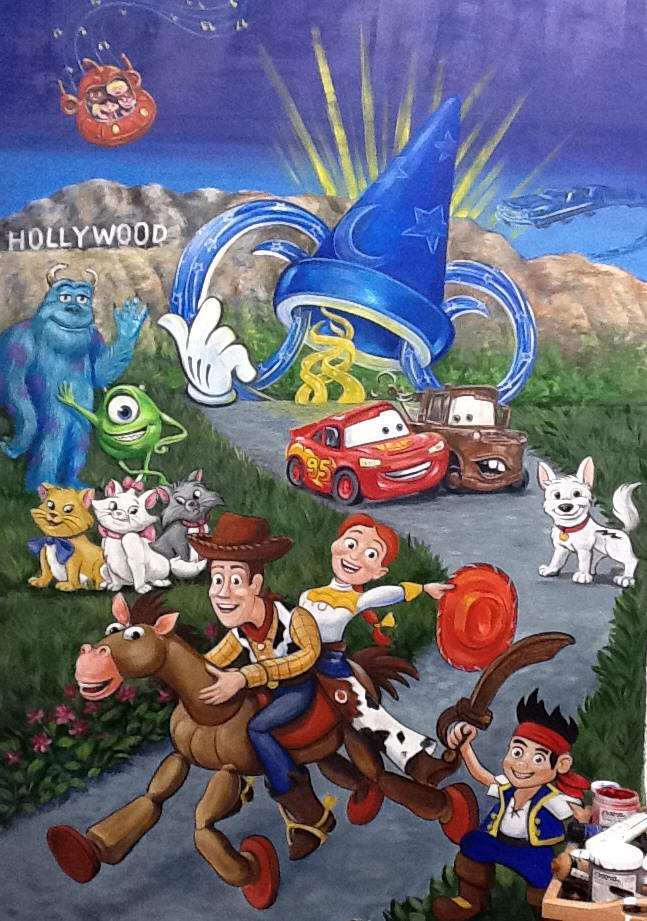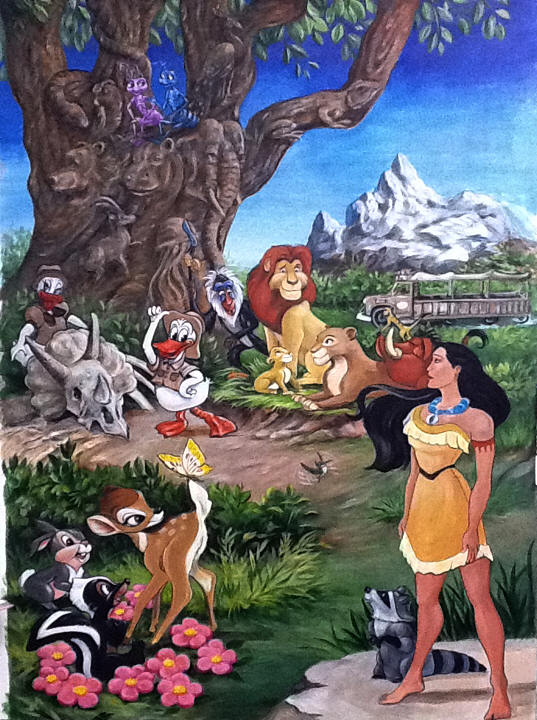 Painted on canvas for a private residence and not permanently attached to the wall.
Instead of glue, I stapled it and covered them with lattice strips and painted them out to blend in with the mural.
This is the reason I stress that canvas is so much better than on the wall.
THEY MOVED
Below is how I changed the layout and added additions.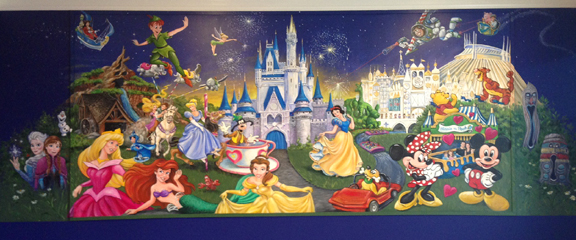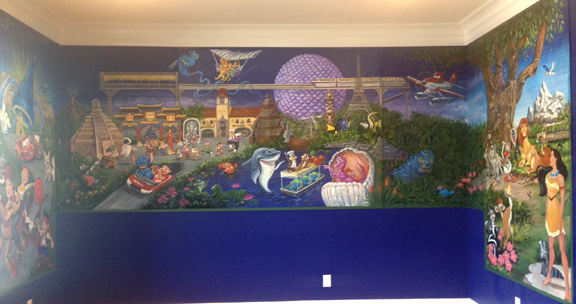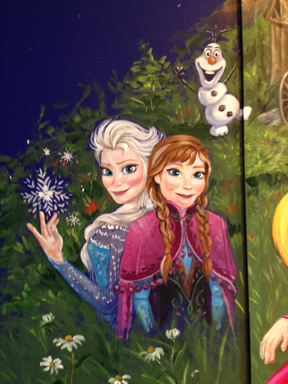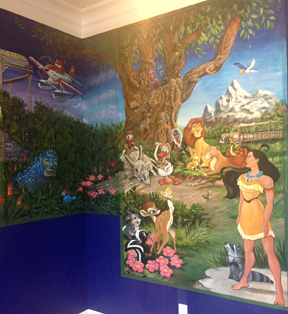 A Fairy Tree in Brooklyn
Painted on site
Dr. Sless's Office 2






US Vision / Child Care Facility
I had a really fun time painting this canvas mural. Here I am showing it pre installed.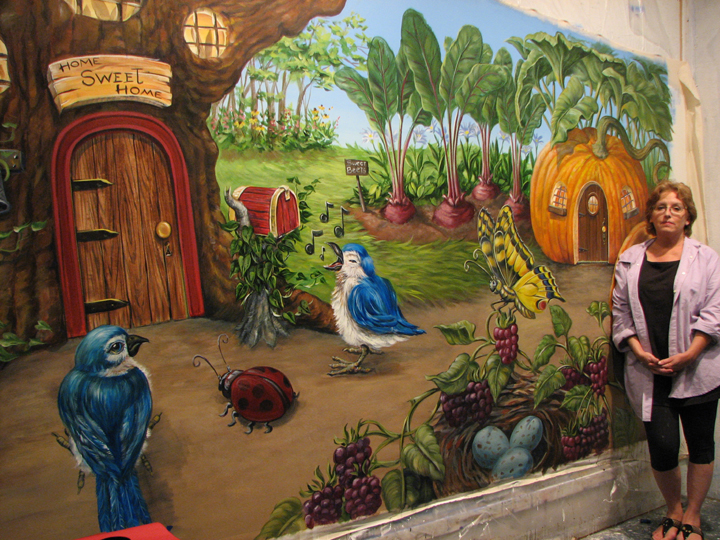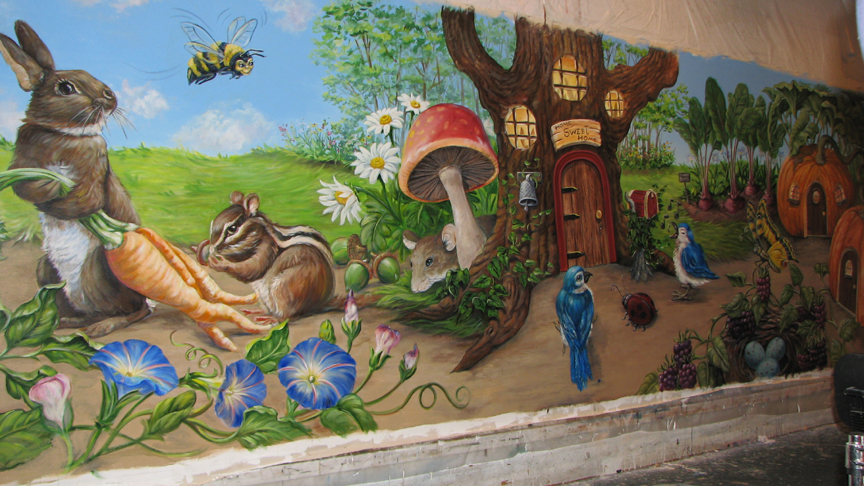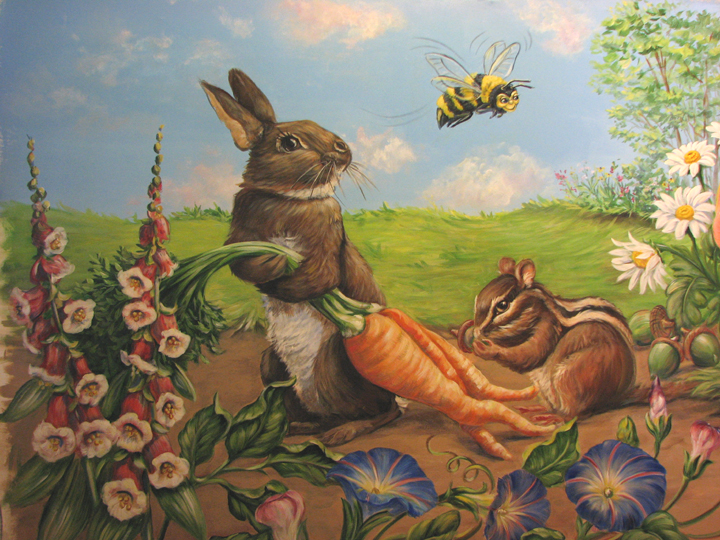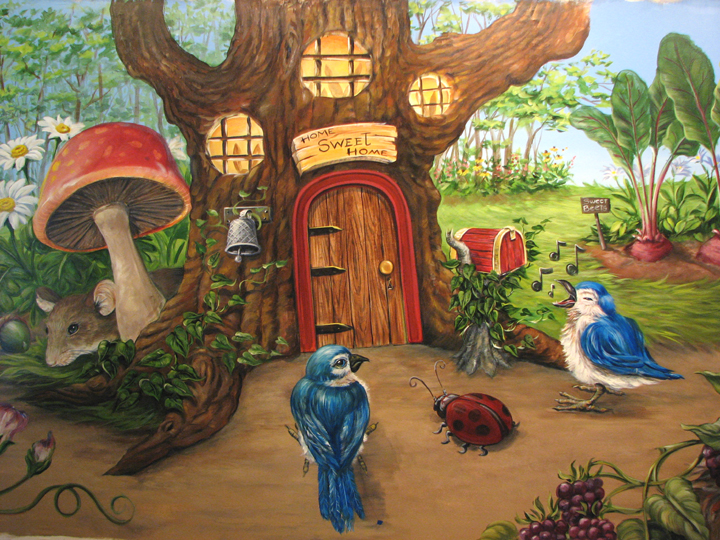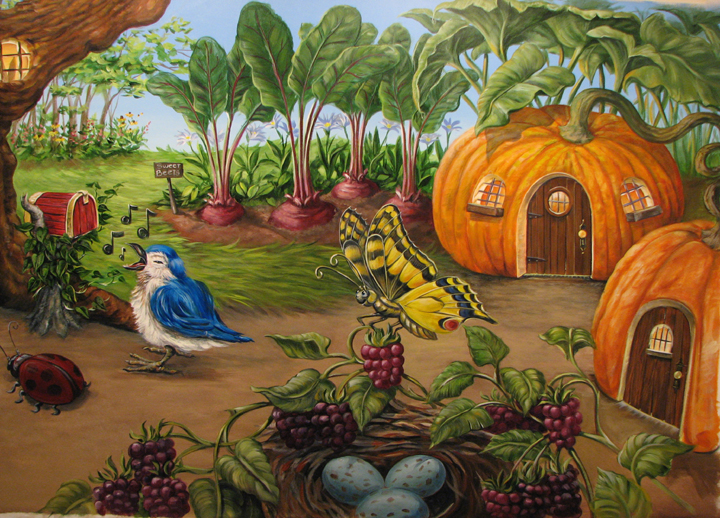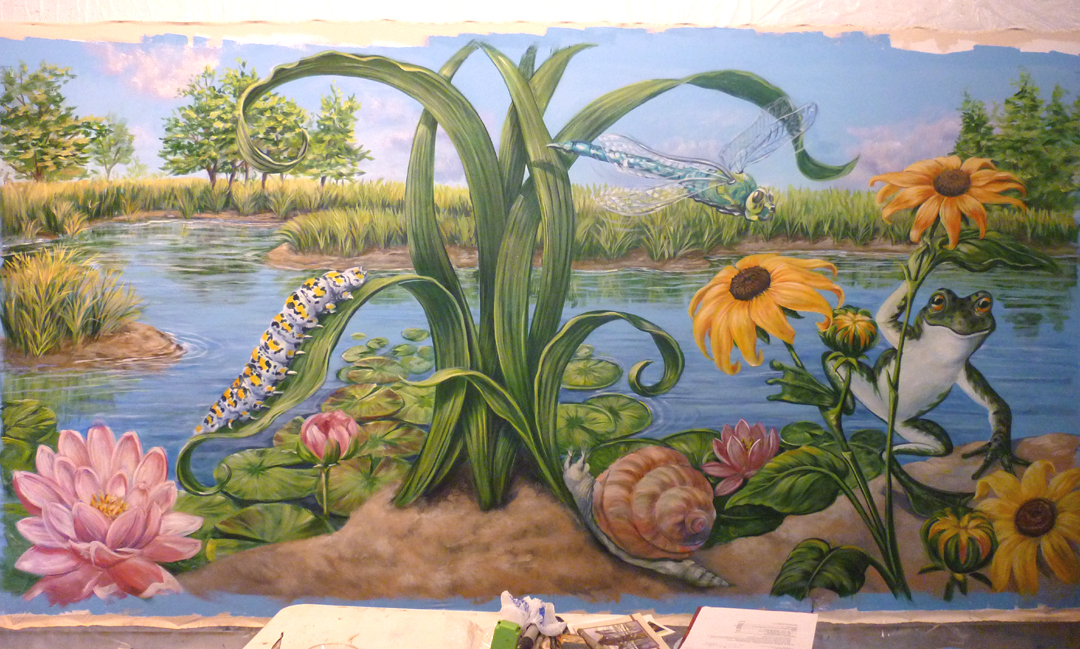 Alli's Room
Painted on canvas then installed with extensions added onsite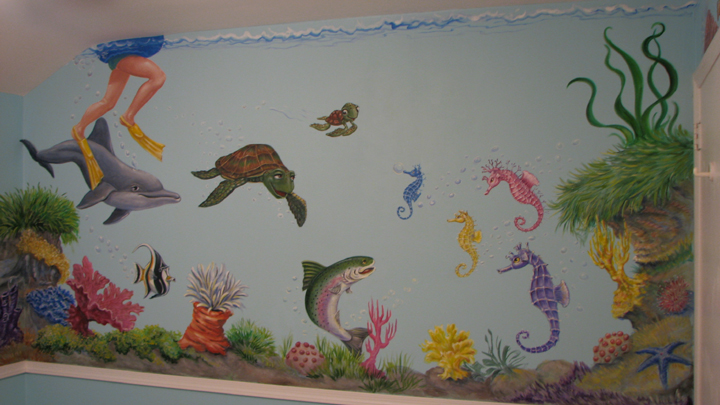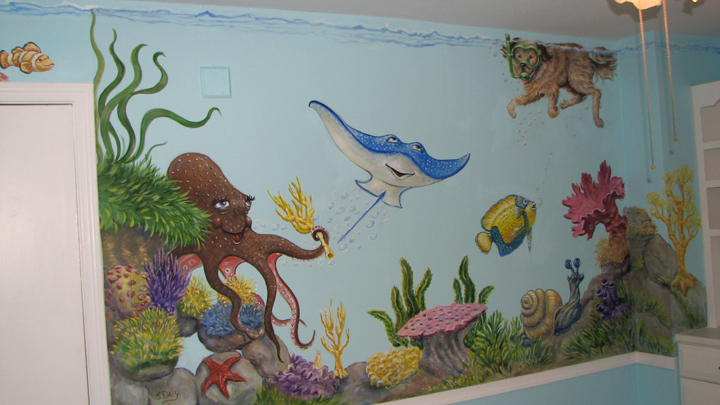 English Creek Academy / Early Years
Painted onsite, a complete panoramic mural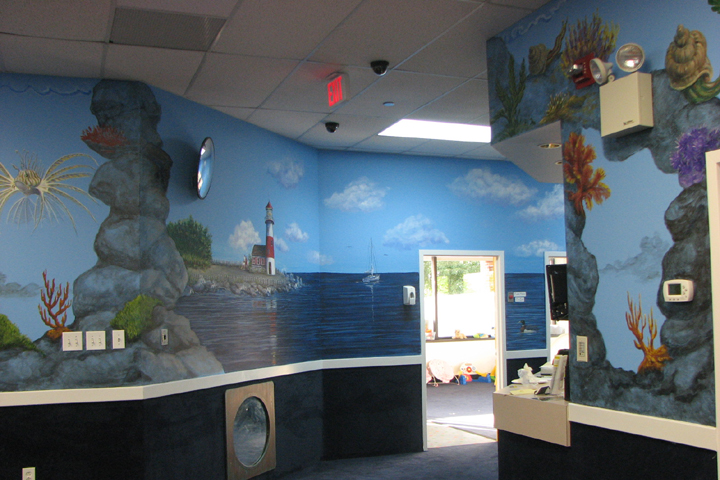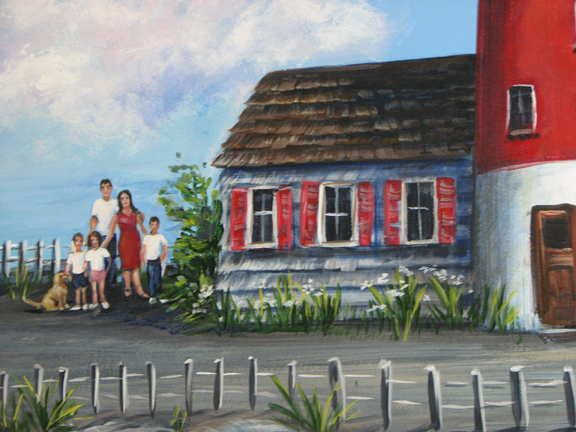 Itty bitty family portrait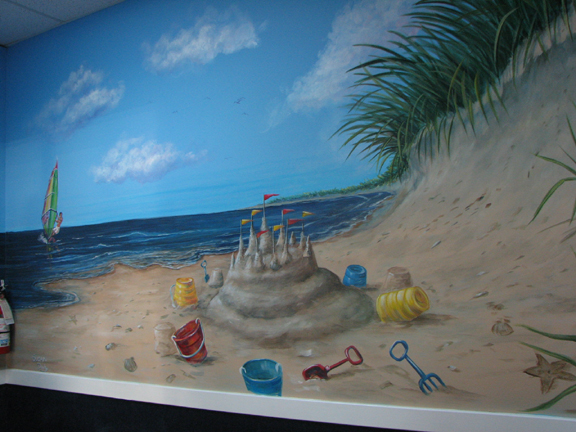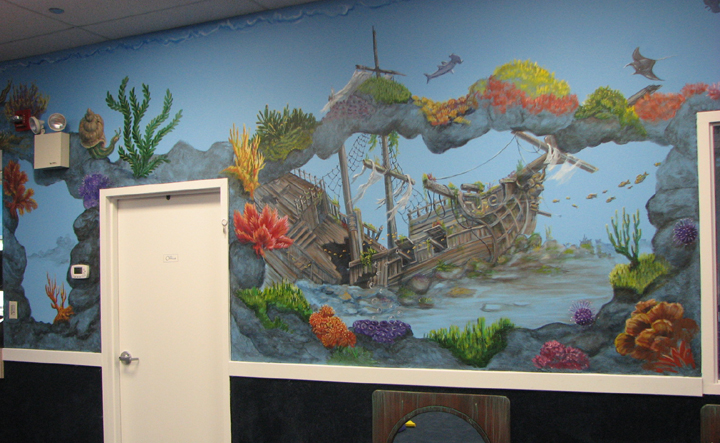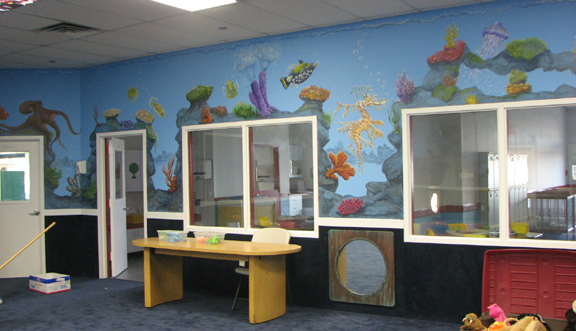 Jungle and Savannah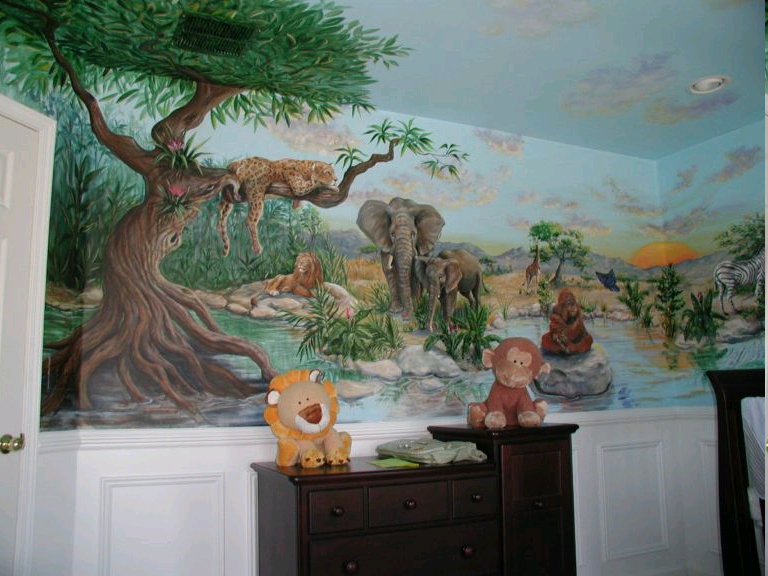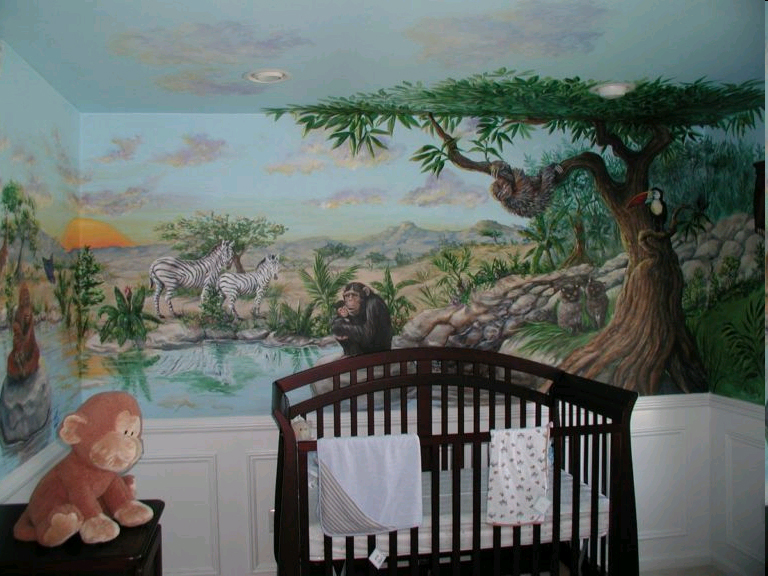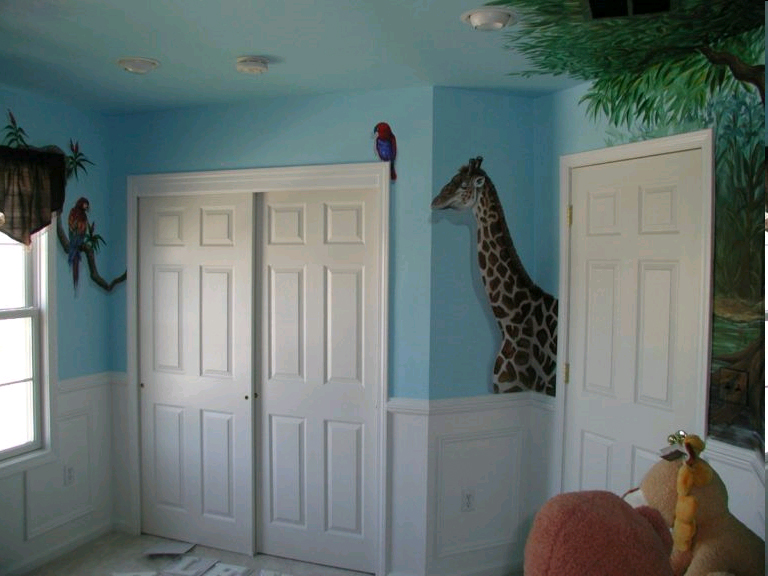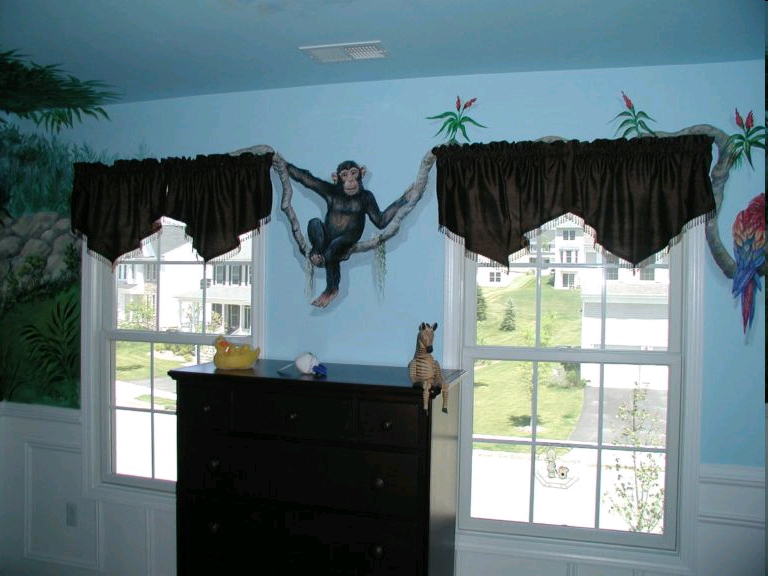 This was mostly painted on canvas then installed. I then painted extensions onsite .
Peter Rabbit and Friends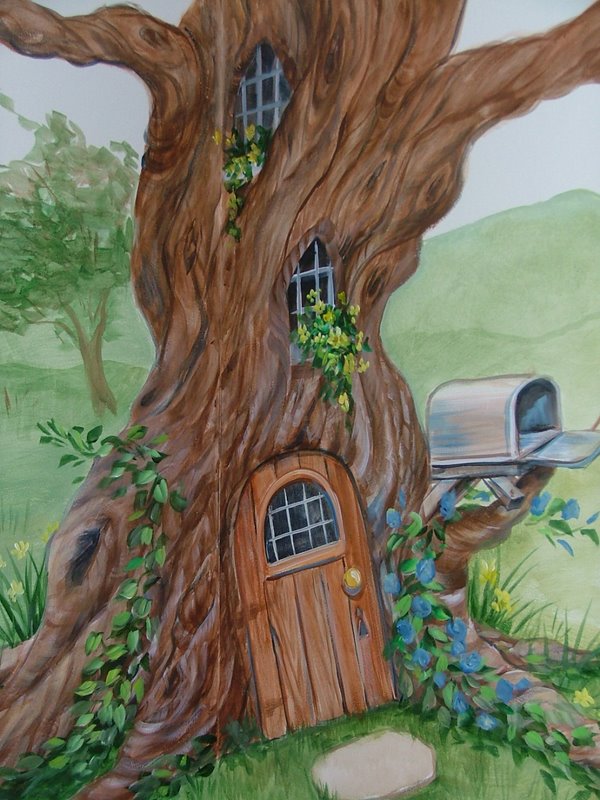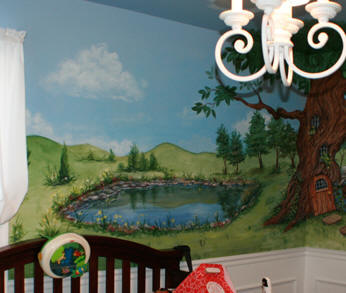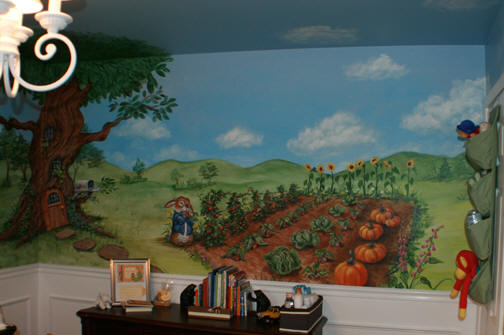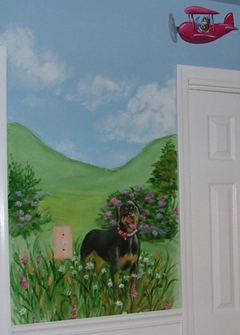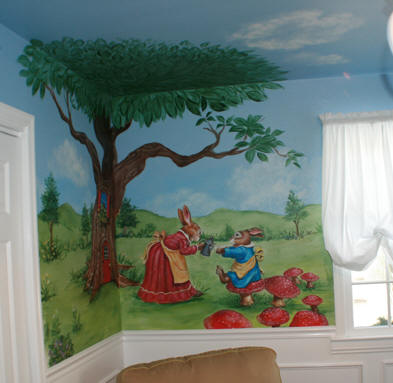 It's Not Easy Being Green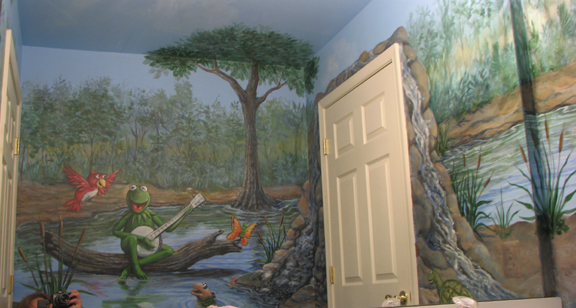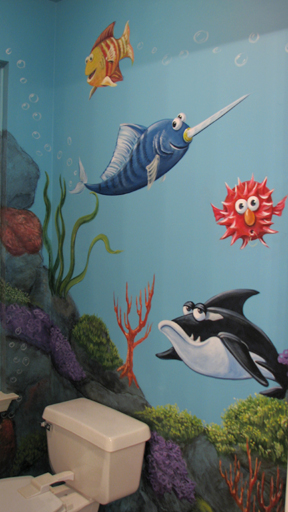 Kermit is 1 large canvas mural, installed and the rest is painted onsite.
Brighton Pediatrics
Thank you Dr. Dana Sless for such a wonderful project
Really Big Bugs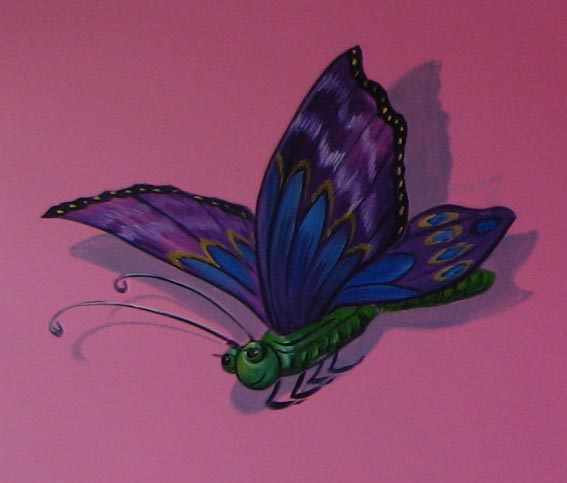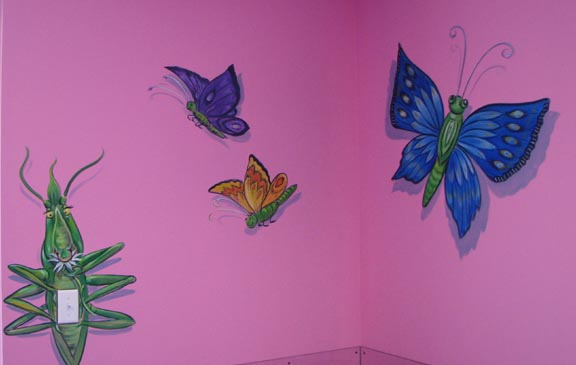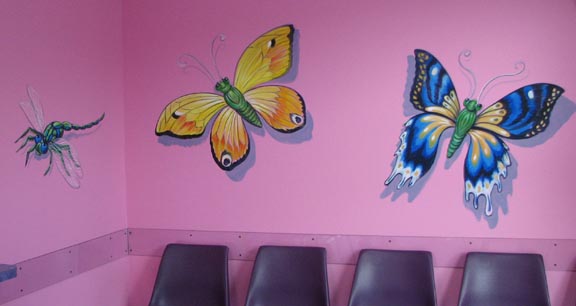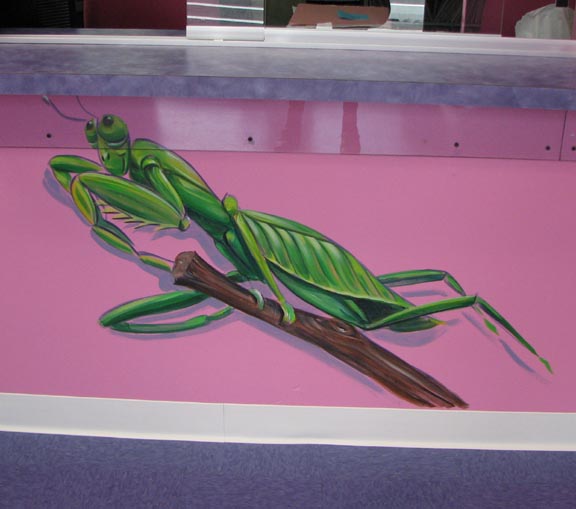 Stop to Smell the Flowers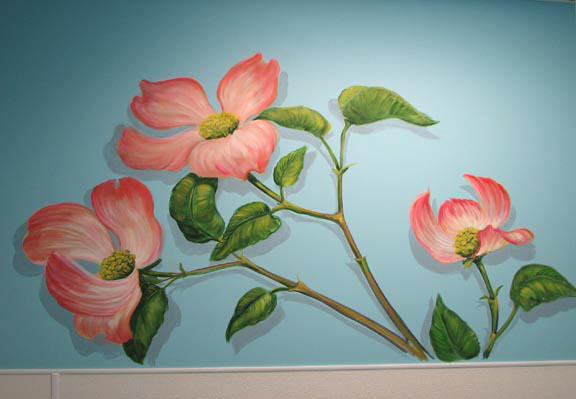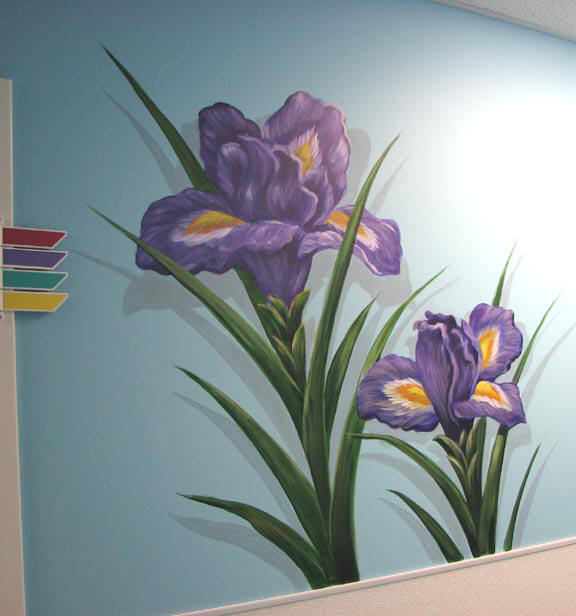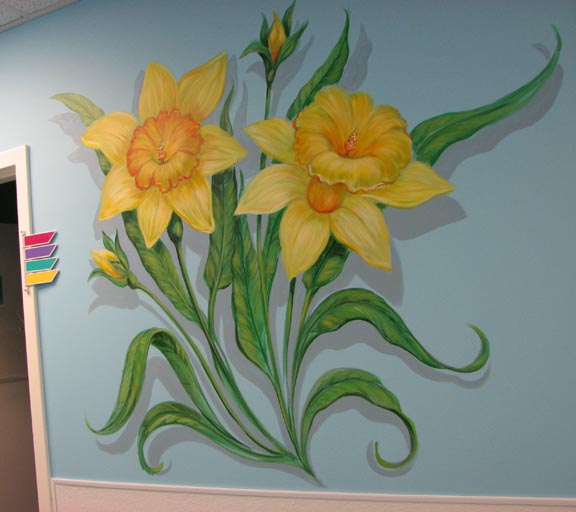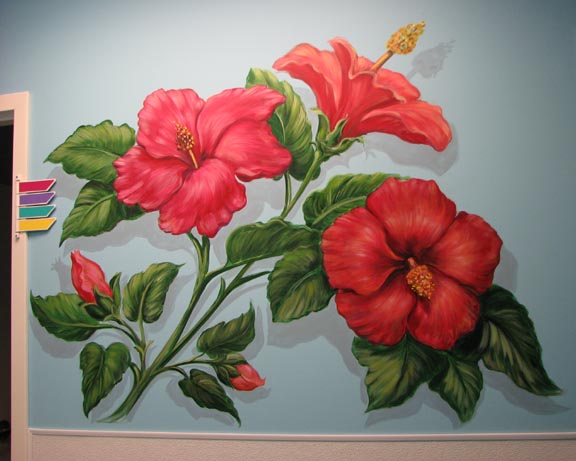 Surfing Monkey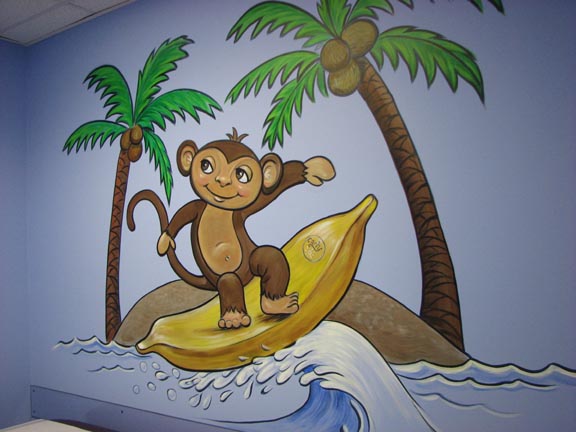 Swirls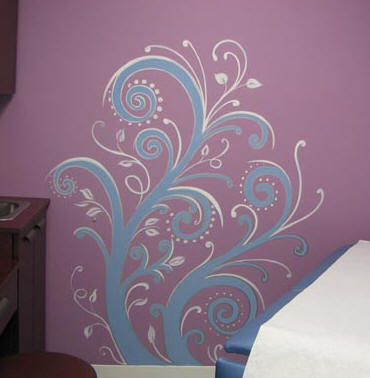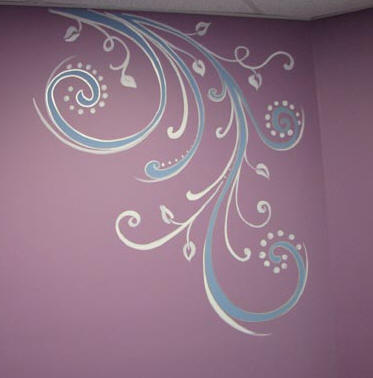 Stick Out Your Tongue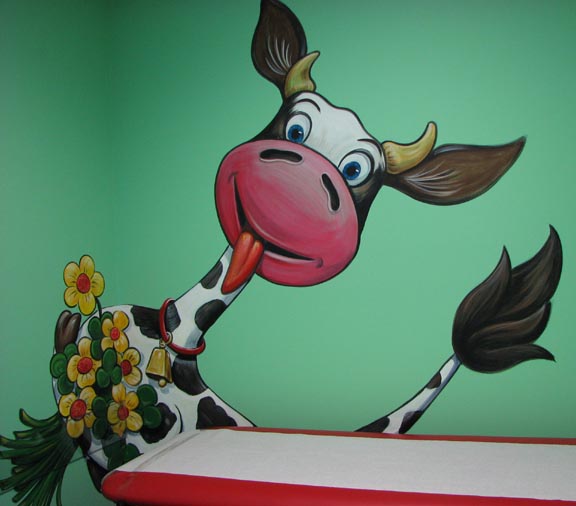 Peace To The World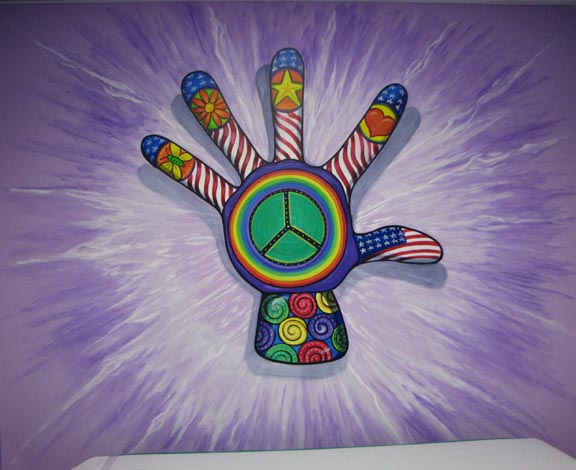 My Favorite Jeans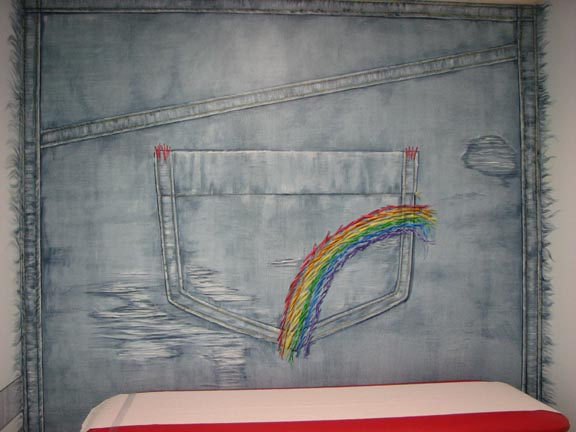 Wishing Bright Stars On You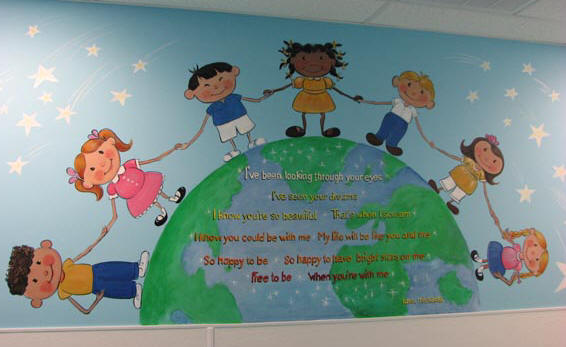 Swimming with the Dolphins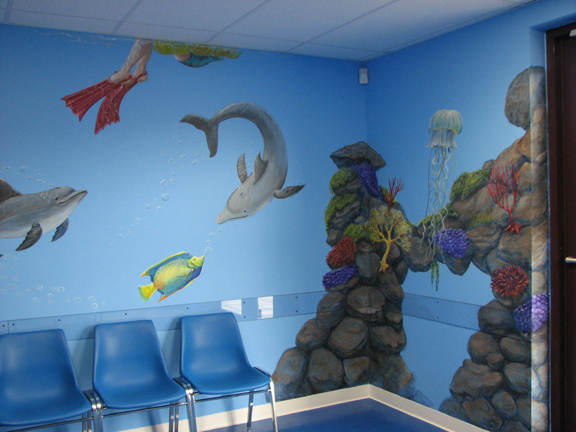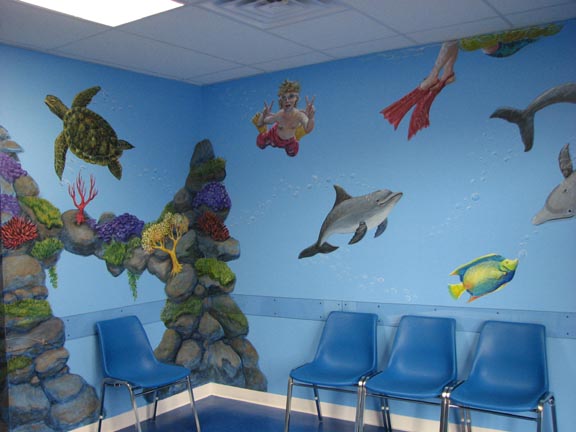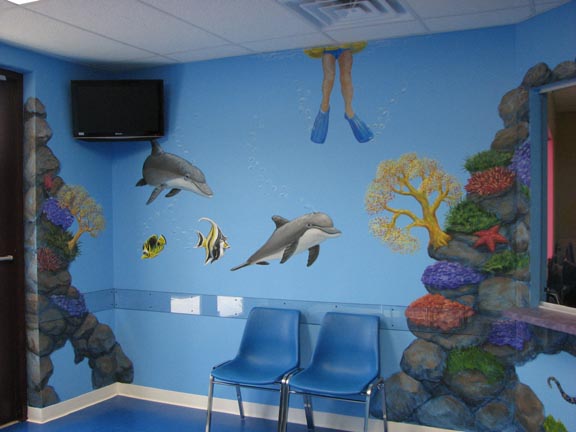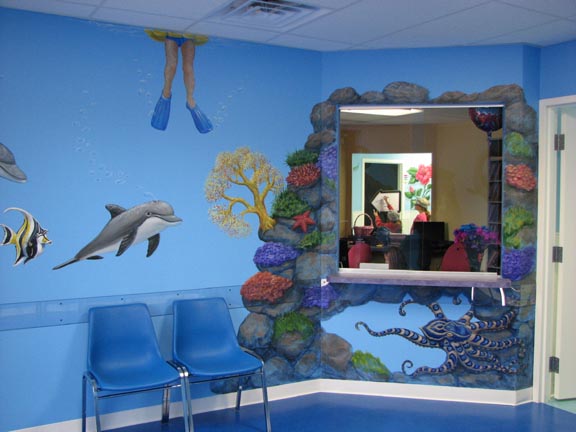 Rosie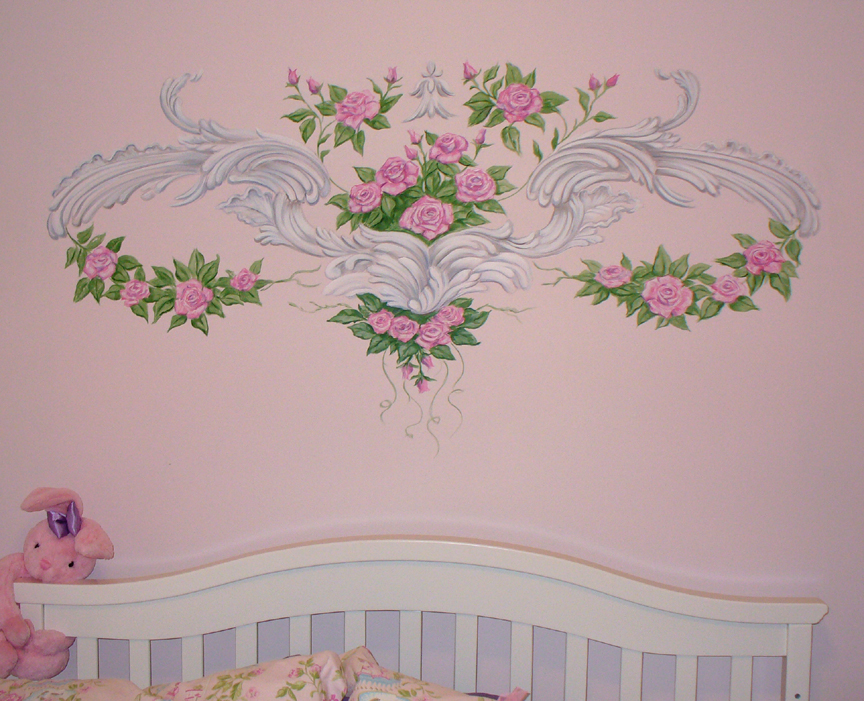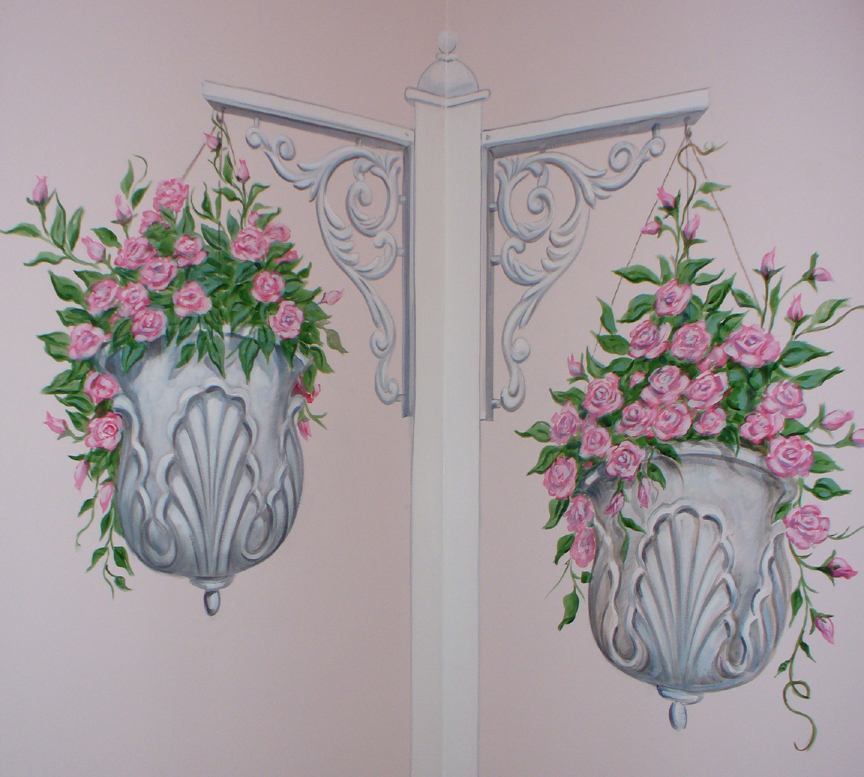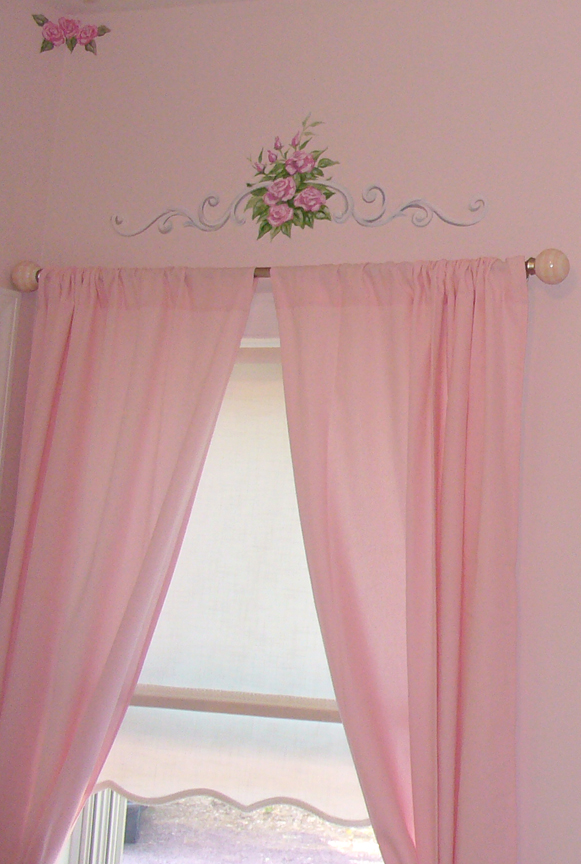 All images painted onsite, directly on the wall.
Under the Sea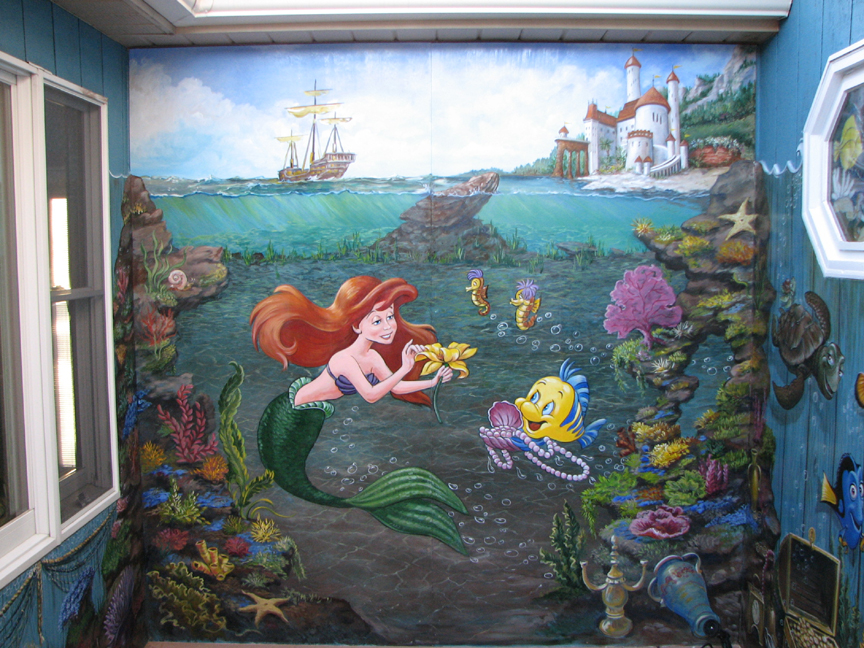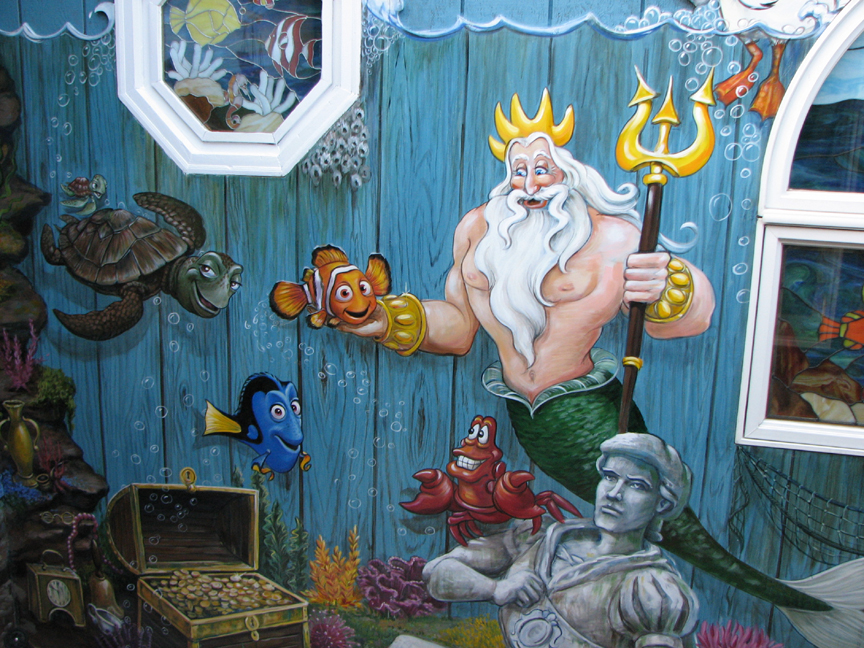 Exterior Mural, painted on MDO Board, cut and installed
Big Butterflies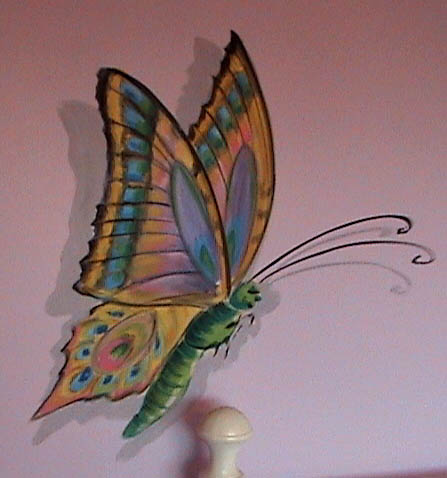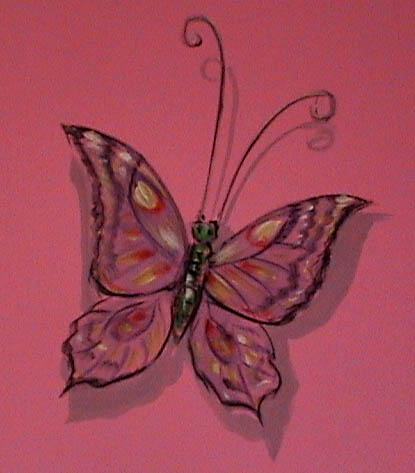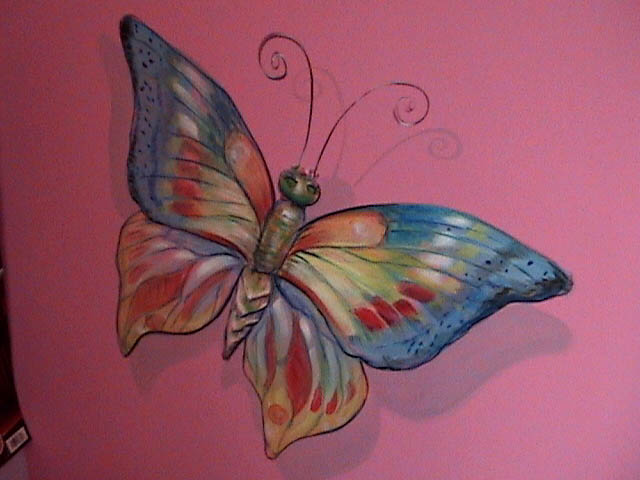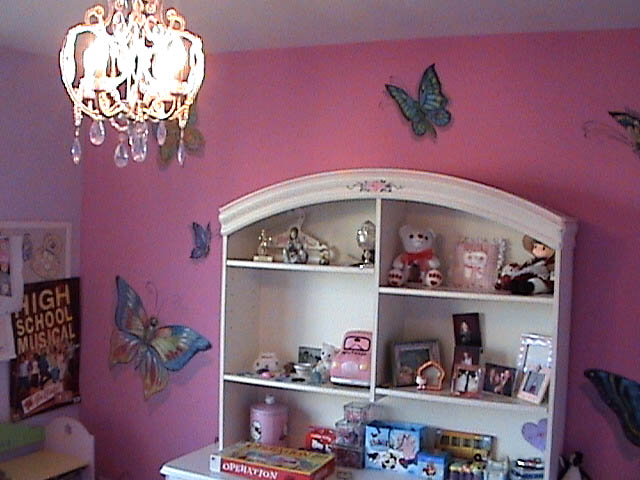 Vincent's Pond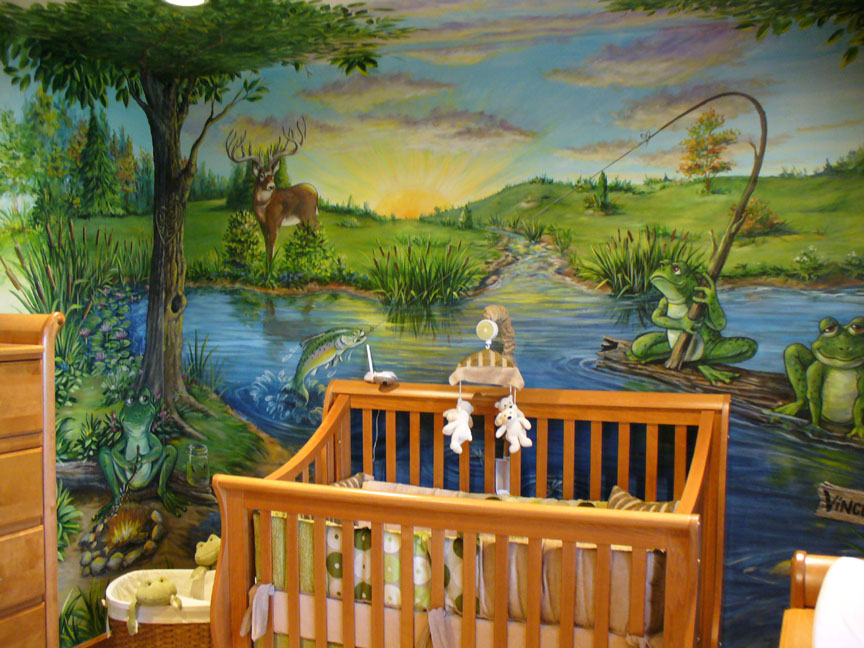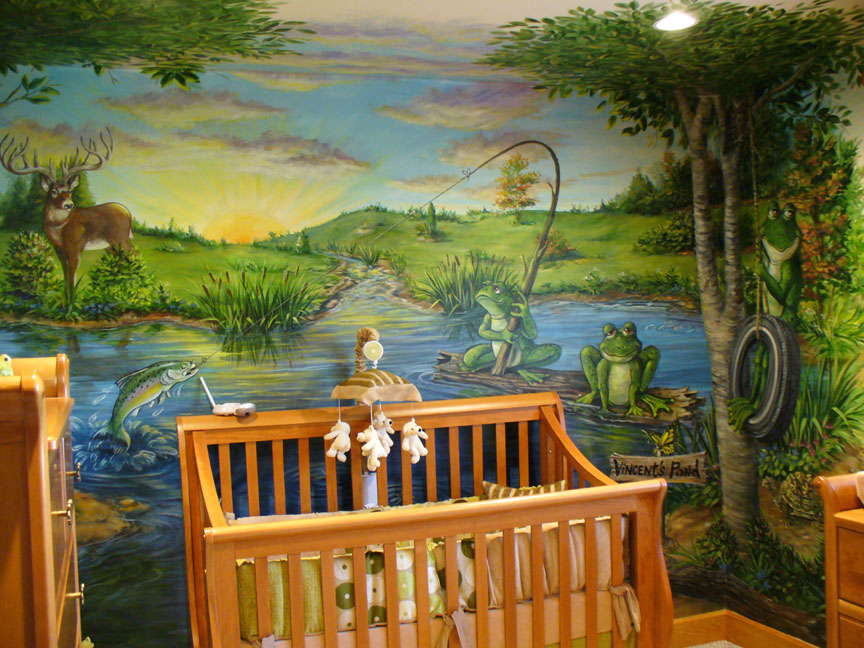 Canvas Painting, installed and feathered out to blend into room.
* notice how the corners blend away *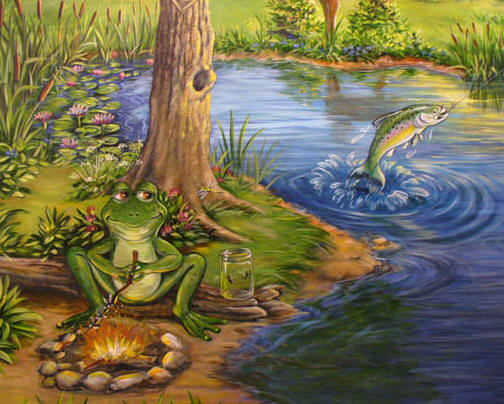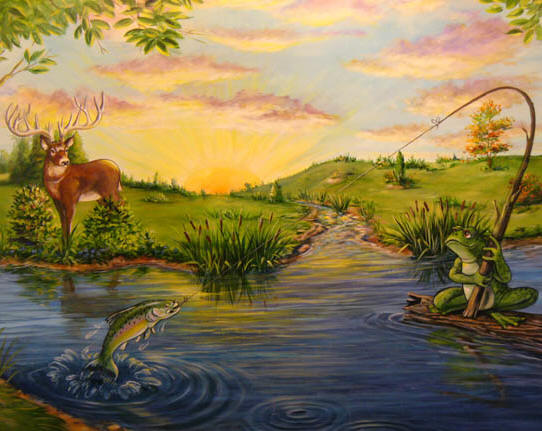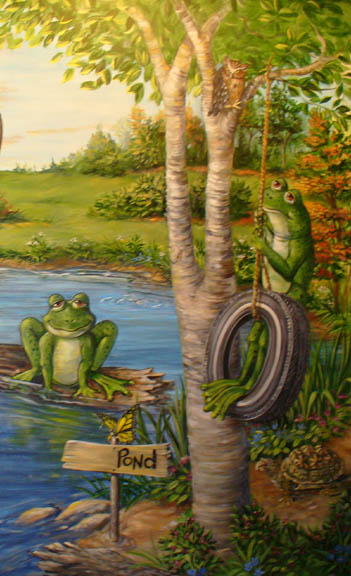 Tree House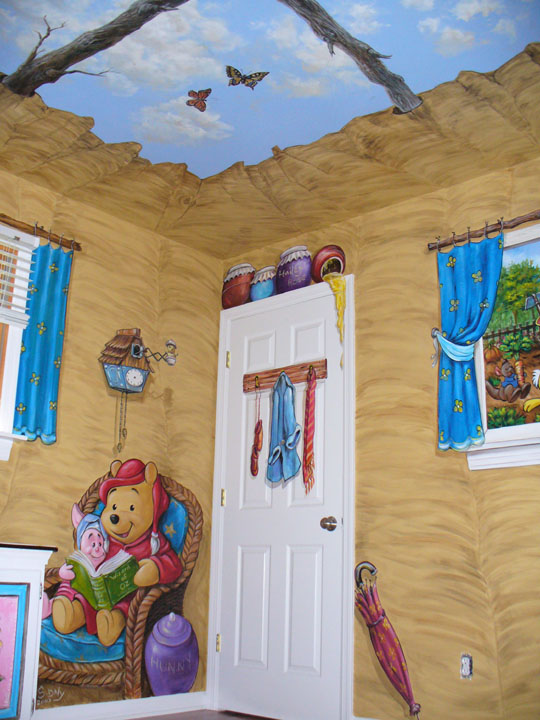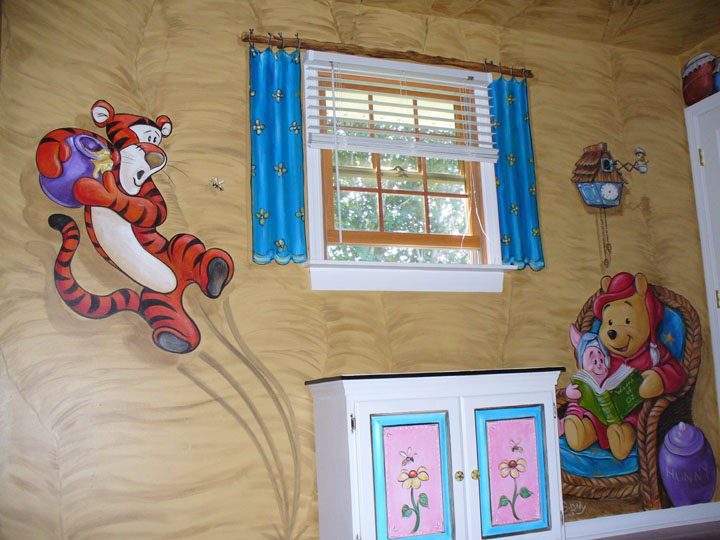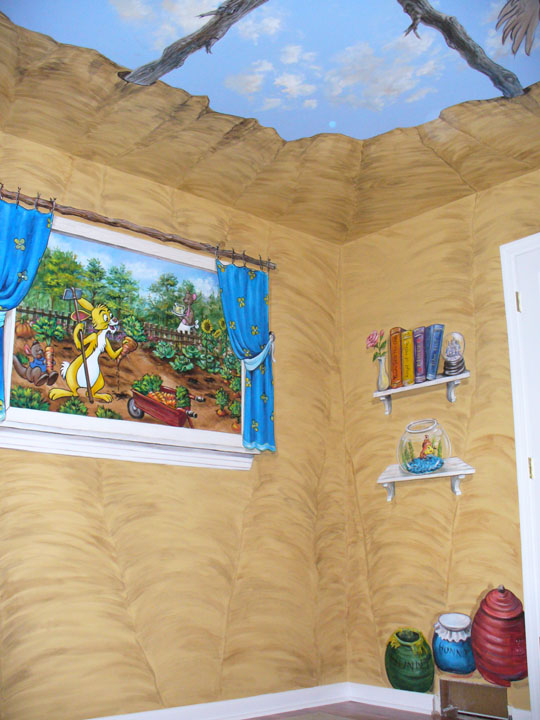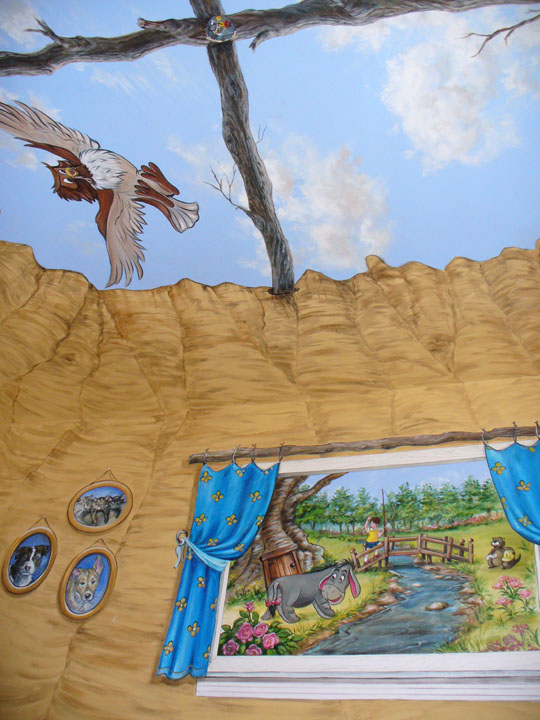 Canvas - windows, pet portraits and sky paintings, installed, then the rest was painted on-site
Butterflies and Clouds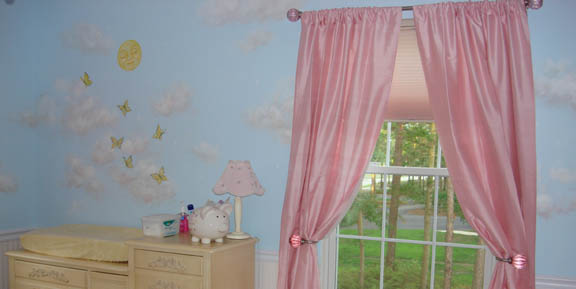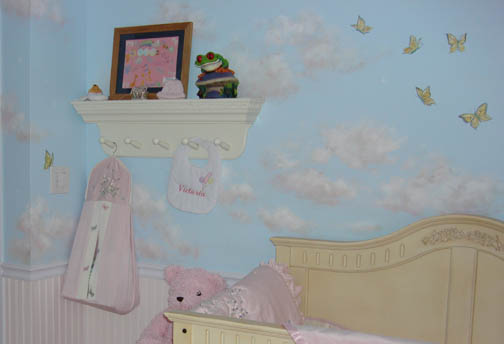 Girly Girl
Canvas Painting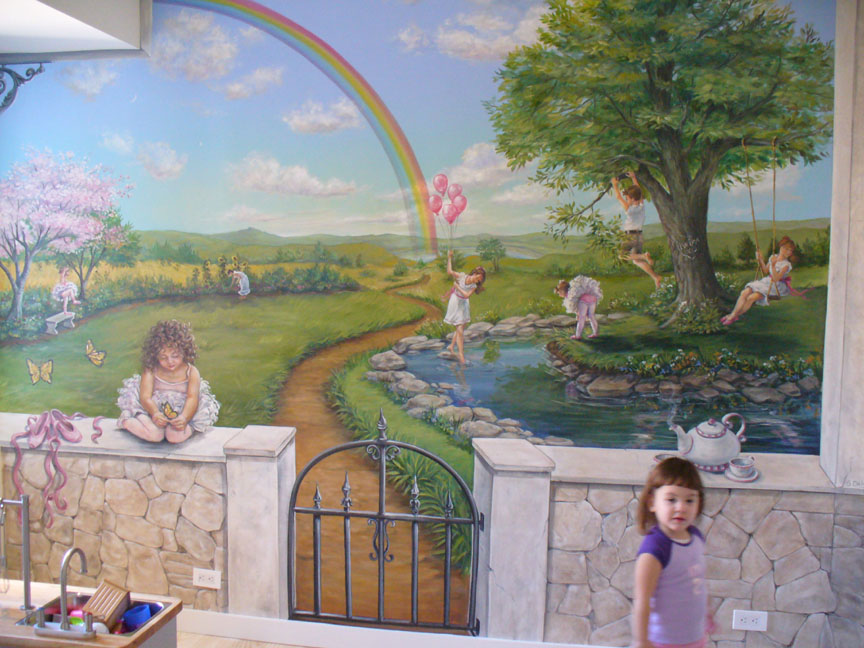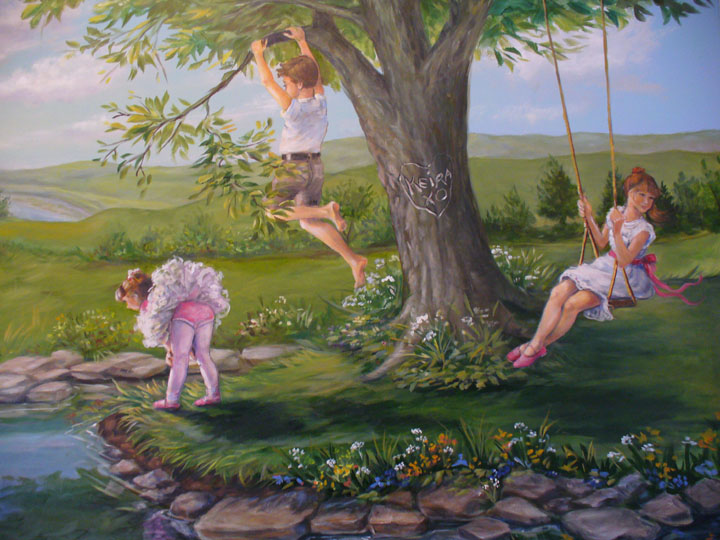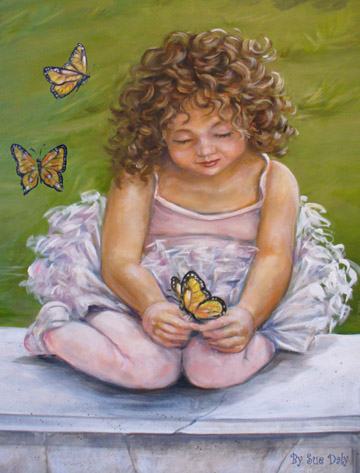 The Lion King
Hand Painted On-Site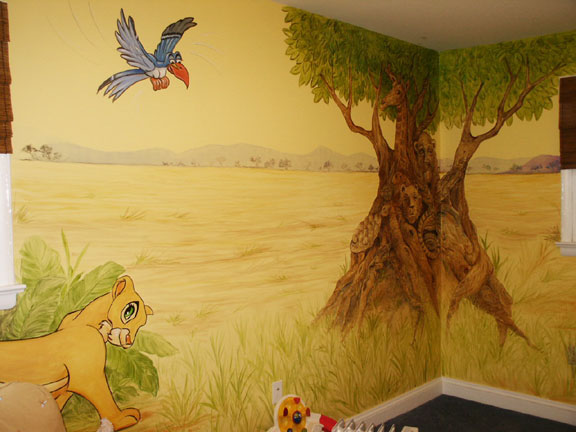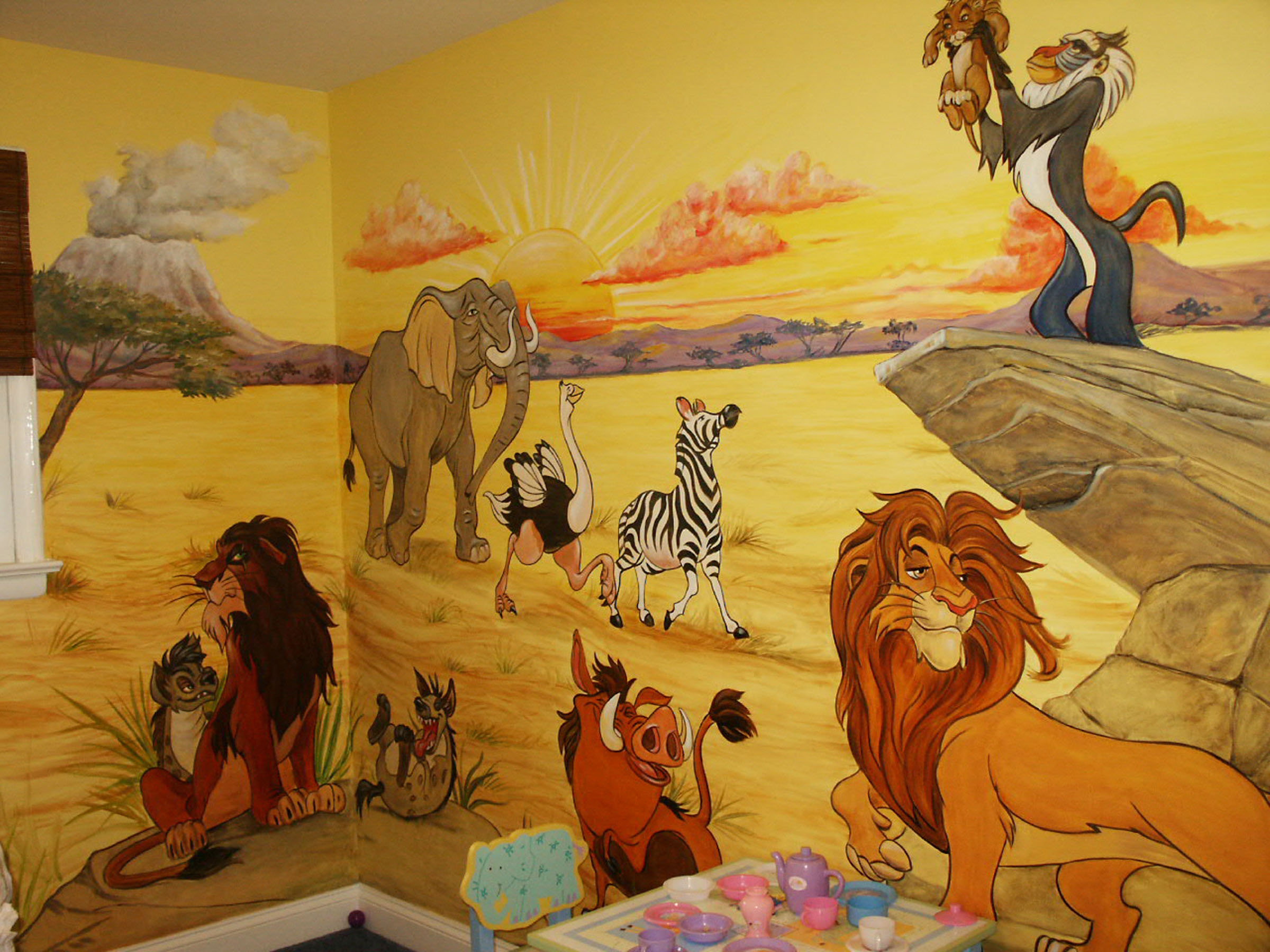 Butterfly Room / Digital Prints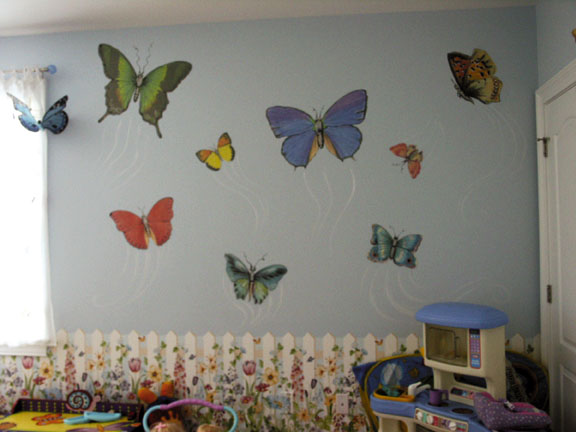 Prints Glued to wall. Butterflies have glitter added
Surfer Boy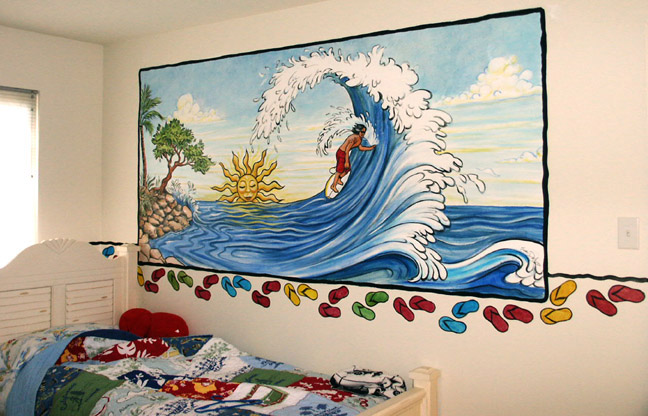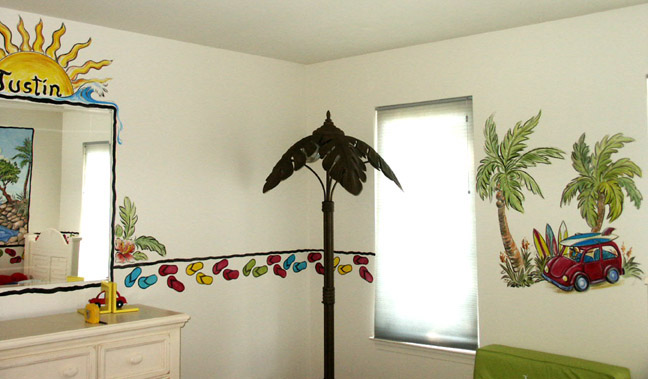 The large painting was painted on canvas and is removable. the rest was painted onsite.
Fishy/ Digital Prints
Above are large format print, then glued to wall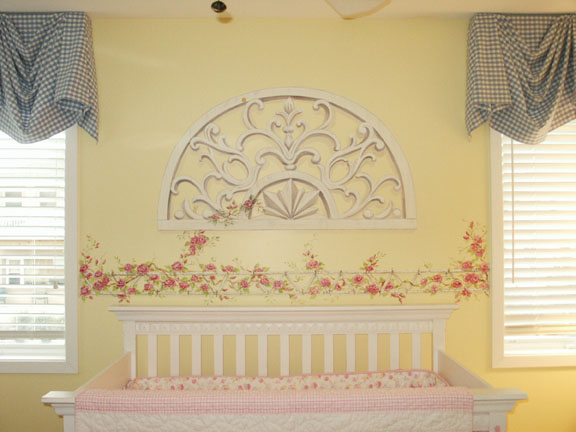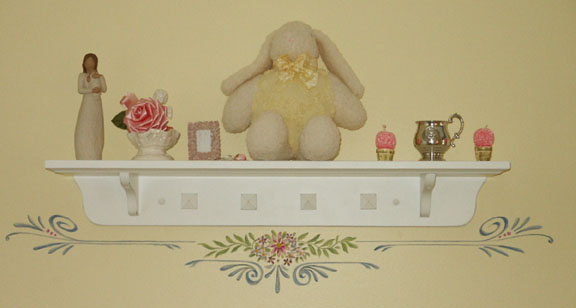 Hand Painted on site
Please click on images below for closer look
Mermaids and Sea Turtles
Fairy Castle/Digital Prints
Illustrations were painted small then enlarged with my printer
In The Clouds
Candy Land/ Hand Painted
Tree House and Bears